Travelers booking with Cruise Planners contributing to nearly 1,000 new trees planted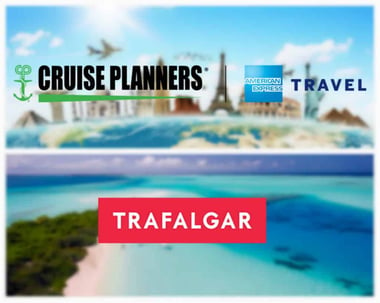 Cruise Planners is always scouting methods to increase the sustainability facet of the company. In an effort to boost its green endeavors, they've partnered with Trafalgar to work toward its green goals. Trafalgar's mission harmonizes with Cruise Planners seamlessly; travel today, sustain tomorrow. When booking Trafalgar travel packages, the e-docs option benefits the environment by planting a tree in deforested locations such as Northern California and Tanzania. For each Trafalgar travel package booked by Cruise Planners travel advisors utilizing e-docs, one tree is planted with Trafalgar via One Tree Planted. Cruise Planners e-docs adoption rate is up to 84%--the highest among all of Trafalgar's partners. Since partnering together, Cruise Planners paperless booking is up by 117%.
Green Initiative
With green as its signature color, it's no wonder that Cruise Planners is devoted to green initiatives of all kinds. From reusable company water bottles with a custom filtered refill station to branded silverware for all employees, the company is embracing the growing sustainability trend with open arms. Going paperless creates an impactful stance within the travel industry. Traditionally, travelers received paper documentation to carry throughout the trip for reservations, dates and travel details. Nowadays with technology booming and everything being available and accepted online, there is no need for paper. Travelers can easily open saved vacation details on their phone with the tap of a finger, leaving the physical paper trail outdated. Both companies hope that by offering this option, more travel advisors and clients opt in to be a part of the contribution and make a difference.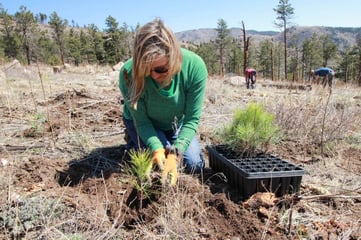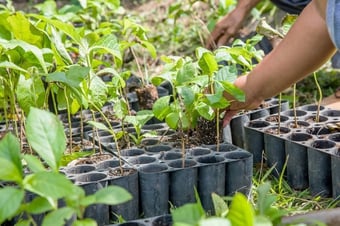 Going Paperless
Cruise Planners walks the talk when it comes to sustainability. Incorporating sustainable practices in its business model is an ever-expanding effort. Sustainability within the travel industry is a prominent issue at hand. By partnering together and all doing little things, the long-term benefits develop into a grandiose thing. Cruise Planners is proud to partner with Trafalgar and is looking forward to the next big effort.
Become a Part of the Action
Cruise Planners franchise owners continue contributing to CP Green efforts through CP Mobile App bookings, offering travel e-doc options and much more!