Nation's Largest Home-based Travel Advisor Network Dominates as the Only Travel Company in Top 20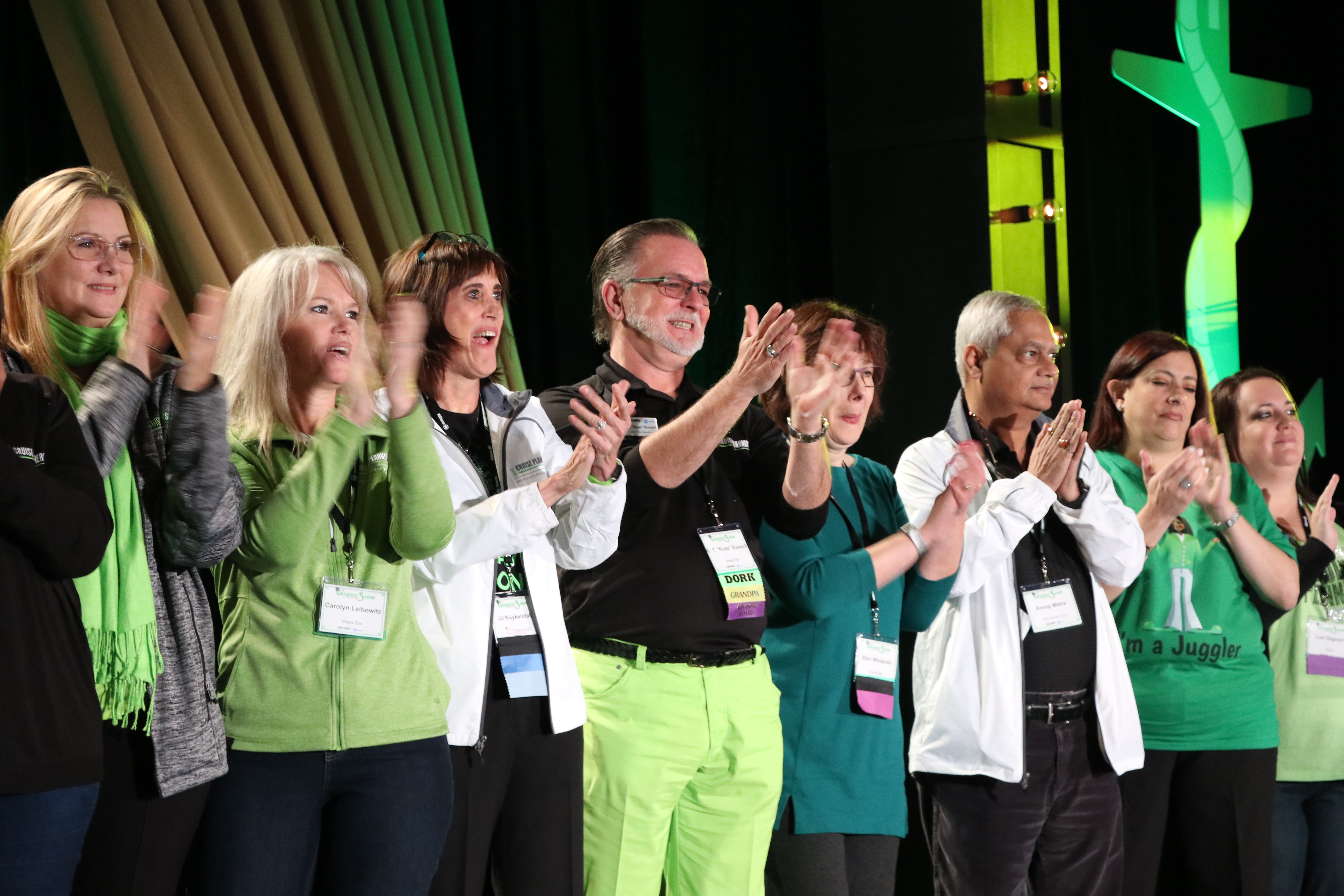 Cruise Planners home-based franchise owners celebrate at annual convention held in Hollywood, Florida.
Cruise Planners, an American Express Travel Representative, the nation's largest home-based travel agency, announced its ranking within Entrepreneur magazine's Fastest Growing Franchise list. The brand was notably rated number four on the prestigious list of fastest growing franchises and the only travel company ranked in the top 20.
The recognition for Cruise Planners highlights the brand's recent growth with more than 300 franchises added within 2019 and nearly 630 added within the last 3 years, the company is consistently leading as the nation's largest travel agency franchise of more than 2,500 advisors in all 50 states. The recent growth signifies the definitive interest in a travel agency franchise investment and the company's strength and stability over the past 25 years. In addition to being ranked on the fastest growing low-cost franchise list, Cruise Planners is ranked #46 on Entrepreneur's Franchise 500 list.
"Cruise Planners had its most successful year yet in 2019 and while the industry and world are currently facing unprecedented times, we are looking forward to a prosperous year and are already seeing an uptick in bookings for 2021," said Michelle Fee, CEO and founder of Cruise Planners. "The industry is resilient and the demand for travel will be strong heading into next year, which creates additional opportunities for our franchise partners. The flexibility of the Cruise Planners home-based model has been favorable for our travel advisors and their clients during this time as they are able to easily stay connected and run their businesses without any delay."
As independent travel advisors, Cruise Planners® franchisees earn money helping their clients plan all types of travel experiences from cruises and land tours to all-inclusive resorts and more. The home-based model provides franchise owners flexibility to start a travel agency and run it from anywhere. Cruise Planners provides its travel advisors with access to award-winning, innovative marketing; cutting-edge mobile technology; dynamic, hands-on training; lead-generating tools, as well as professional coaching and development. The brand has been ranked the No. 1 travel franchise for 17 consecutive years by Entrepreneur magazine's Franchise 500®, the world's first, best and most comprehensive franchise ranking.
Entrepreneurial individuals with a passion for travel, who are interested in owning a Cruise Planners® franchise, can invest in their own business for a low-cost franchise fee of only $10,995.