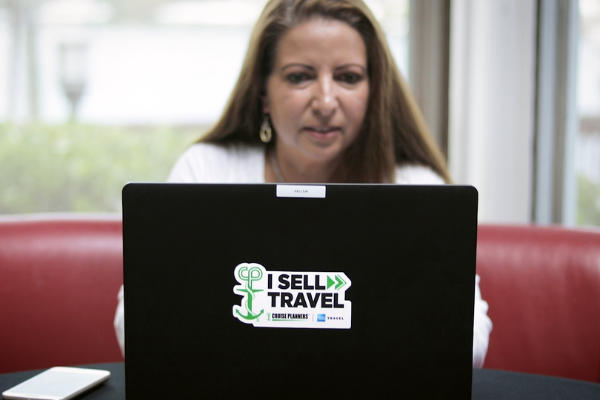 ---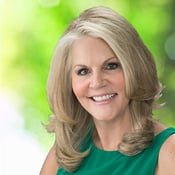 Michelle Fee, Founder & Chief Executive Officer, Cruise Planners, an American Express Travel Representative, believes that the human connection is what will help Cruise Planners rebound from this situation faster than most. It will be travel advisors that will help provide guidance, information and expert advice to help clients navigate the "new normal" when travel does re-emerge.
---
Cruise ships are docked. Planes are parked on the tarmac. And, the country is grappling with this new normal we are all facing. Yet, Cruise Planners travel advisors' phones continue to buzz - although the conversations are very different these days.
After watching the industry, I love come to a complete halt due to COVID-19, we knew we had a responsibility to take care of our network of travel advisors and their clients. We went directly into crisis mode and tried our best to keep the network advised of the ever-changing information and policies – while also trying to keep our chin up and be a calm, caring voice during the storm. Now, several weeks into this pandemic, we are switching gears and refocusing our efforts to the future – a future where we are confident that travel will once again be the cornerstone of connection, exploration, discovery and sharing of cultures. I feel very strongly that travel advisors will be key to this recovery and resurgence.
Protecting Client Investments
In today's landscape, being a travel advisor is not just about knowing the trendiest travel destinations. Advisors are now protecting their clients' travel investments helping to ensure they get the best value regardless of the circumstances. When travel restrictions started to come into effect and countless travel bookings had to be reorganized worldwide, travel agents sprang into action to advocate for their clients and communicated favorable alternatives to get them home safely. Travelers who opted to book without a travel professional became increasingly frustrated because they lacked an advocate on their side. The way we see it, if time is money, think of travel advisors as your asset managers who manage your vacation investment.
Financial Impact of COVID-19 on Travel Industry
The financial impact of the COVID-19 pandemic is beyond what anyone could have imagined. Even though we have been through other epidemics, natural disasters, economic disruptions, terrorism and more - loss of revenues greater than 50% for an entire year's departures is something I have never experienced in my 39 years in this industry. But, never has the demand and value of the travel advisor been greater. We are thankful to all our major suppliers – specifically the major cruise lines – that not only are protecting the commissions of cancelled sailings, but they are also protecting the commissions on future bookings. We can't even imagine how financially devastating this situation is to them. It was reported that ships floating out in the ocean just off the coast of South Florida beaches in plain sight – no guests, no nightly entertainment, no smiling bar servers carrying drinks on their heads and no delicious dinners prepared to order – are costing the cruise lines billions monthly. The impact this has on their headquarter teams and crew whose jobs help their families back in their home countries is heartbreaking. But we have faith that this too shall pass! And so now, we use this time to think about how to re-emerge and recover from this.
The Collective Network
I have never felt so much strength in the collective network of travel professionals – from our supplier partners, to our industry's trade organizations and especially from our franchise owners and Home Office Team. As the scale of the outbreak progressed, the cruise industry was one of the first impacted back in January 2020 and was spotlighted in the media with shocking headlines. Through it all, we have been able to support our franchise owners with proactive communication using our existing internal channels to disseminate travel supplier updates and advice on how to manage difficult conversations with clients looking to postpone or rebook their travels. By no means has our pivoting strategy been easy, but we have been able to do so with the help of each one of our Home Office departments and stealthy franchisee network.
Recovery Mode
Since our advisor network is already 100% home-based, we had to ensure our corporate support team, lovingly called our Home Office Team, was able to transition into a 100% remote team. Having had the infrastructure in place and a robust technology team to quickly support this, we were able to quickly adapt. – although I truly miss seeing everyone each day and look forward to returning to the office when the time is right.
I am thankful that Cruise Planners' financial position heading into this situation was strong. Of course, we also need to be responsible and cut costs wherever possible. While we had layoffs, we did maintain 90% of our workforce. Everyone at our Home Office has taken a salary cut including our executive team. Cruise Planners will remain resilient because of the strength of our collective network, our strong drive and reputation of being a marketing and innovative leader in the industry and most importantly, our culture of caring for our franchisees and our Home Office team members. This unique value proposition has begun to pay off. While bookings have decreased substantially for 2020 our total bookings for 2021 are up 15%.
Part of our success in bookings is due to our immediate discussion on what to do about our marketing. Do we continue to send weekly travel deal emails showcasing fun, sunny and iconic destinations? Do we continue to design direct mail pieces to inspire travel when there is no travel on the horizon for several weeks, perhaps months? But we decided that we owed it to our network of advisors to keep them in contact with their clients throughout this situation. We shifted from showing images of 5-star meals, snorkeling among tropical fish and visiting famous museums to sending heartfelt messages of encouragement and connection. It turned out to be exactly the right decision! We postponed our direct mail efforts to save on costs, but our plans are to restart our direct mail campaigns in the late summer time frame – with messaging that gives hope for the future of travel, exploration and discovery and human connection.
We also believe that the human connection is what will help Cruise Planners rebound from this situation faster than most and allow us to help the travel suppliers rebound as well. The foundation of our business model is one of grassroots initiatives, community outreach and building relationships. It's these relationships that are helping our agents encourage more of their clients to "postpone" their travel plans rather than get a refund. And it will be these same relationships that will help provide guidance, information and expert advice to help their clients navigate the "new normal" when travel does re-emerge again.