As the South Florida business region grows exponentially, Cruise Planners® CEO and founder Michelle Fee makes sure her company grows with it. And so, amidst such a thriving economy, Michelle continually manages to stand out, this time earning a spot on South Florida Business Journal's 2019 Power Leaders list. This honor is presented to an elite group of 250 local professionals who have helped transform South Florida into a dynamic marketplace.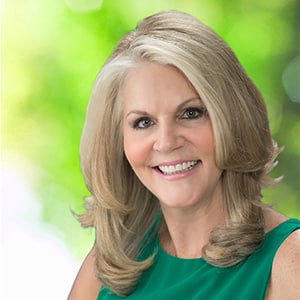 A former high school athlete, Michelle attributes her fierce and relentless business mindset to her years as a competitive track runner. She also learned diligence and hard work from her father, who owned a hair salon – where Michelle worked as an employee sweeping the floors during her teenage years.
Michelle became a mom at a young age and switched gears into survival mode, which led her to open a full-service travel agency, Friendship Travel, in 1981. The success she experienced at Friendship Travel gave her the knowledge and confidence she needed to take the next step. So in 1994, Michelle opened Cruise Planners, and since then, has spearheaded the company to become the nation's largest travel franchise network.
Now, with more than 38 years in the travel industry, Michelle is a devoted advocate for Cruise Planners' more than 2,500 travel advisors. And as more people with a fervent passion for travel every year are joining the fun at Cruise Planners, Michelle continues to take a hands-on training approach with travel agents to ensure their ongoing success.
If being part of the franchise network of one of South Florida's top CEO's excites you, learn more about how to become a travel franchise owner at www.cruiseplannersfranchise.com.