The vision is clear – starting a work-from-home franchise business with Cruise Planners is the opportunity you have been looking for.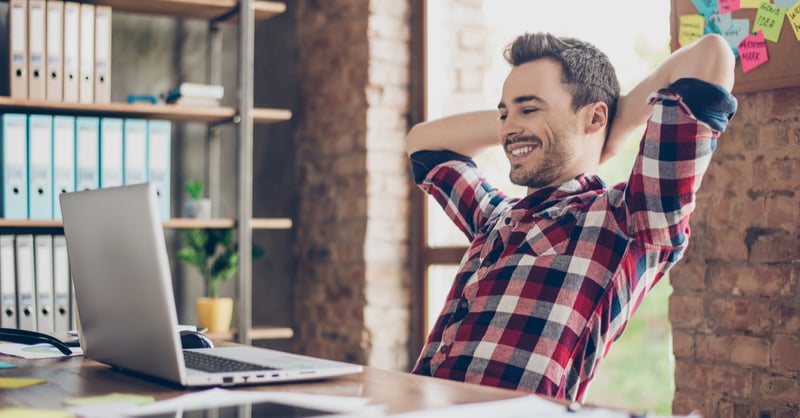 Cruise Planners is named the nation's #1 home-based travel franchise by Entrepreneur Magazine due to its business model allowing you to be your own boss and travel the world with low investment costs.
As a franchisee, you own your own home-based travel business under the affiliation of Cruise Planners, which supplies you with the technology, marketing tools, and a business model designed for profit. Even though franchisees purchase the fundamentals of the business from Cruise Planners, the franchisees own their business and clients. You are in charge of your destiny, how many hours you work, when you work, and how profitable your business becomes. The best part is Cruise Planners HQ does not sell travel nor have others from the Home Office team compete against you.
Franchising with a prominent company will give you the leverage you need when you decide to start your own travel agency. Many entrepreneurs start their company from the ground up and struggle to get to the top, but with the support of such a notable travel company like Cruise Planners and its partnership with American Express Travel, you can climb the business ladder at your own pace.
Cruise Planners offers its franchisees the ability to work from home and enjoy traveling just as much as their clients. With the provided hands-on travel agent training and mobile technology, Cruise Planners' travel professionals succeed in the travel industry.
Advance Your Success with the Cruisitude Technology Suite and Support Tools
Your Own Cruise Planners Website – Cruise Planners designs mobile-first websites. The websites focused on search functions, the video gallery and most importantly, not one, but three separate landing pages for travel agents. Our travel advisors will also be able to have multiple sites to attract clients.
CP Mobile App – Clients will be able to access all upcoming trips and detailed itineraries on the CP Mobile app. Some of these features include making payments, purchasing insurance, a "Favorites" option which notifies travel agents to proactively help plan possible saved trips, searching and a built-in booking engine so clients can find their next perfect vacation as easy as 1-2-3.
CP Marketing HUB – The new and improved CP HUB technology tool will allow travel agents the ability to track marketing efforts all in one place. The tool also helps you plan and forecast your marketing for the upcoming year and permits you to work closely with your Business Development coach to set your business goals.
CP Maxx Mobile – On the go or sitting poolside, CP Maxx Mobile is a companion app for Cruise Planners advisors to keep in touch with clients and provide access to reservations, CP Marketing Hub and calendars all from the palm of your hand. Complete access to everything you need on your mobile device with full chat software works offline as well.
Walk Me Training – The Walk Me tool is an automated system that guides you throughout CP Maxx for travel agents who feel like they need more on-demand, step-by-step guidance.
Cruise Planners is constantly developing easier ways for travel advisors to do their job. Adding innovative tools to help simplify the booking process for agents and their clients is part of what makes Cruise Planners the #1 home-based travel franchise to own. Join the family and get started with Cruise Planners today.

Learn more and register for our webinar today.