If you are looking for an encore career, work-at-home business or just beginning to research retirement income ideas, investing in a Cruise Planners franchise could be the right fit for you.
"I didn't even realize there was an option to consider a travel franchise because I thought travel agencies were brick and mortar—plus, I didn't realize travel agencies still exist and are alive and thriving," said Dave Rodrigues, Cruise Planners Travel Advisor who joined the franchise in 2012.
Cruise Planners continues to earn franchising-industry accolades year after year, and Franchise Business Review, the leading market research firm in the franchise industry, knows why. For nearly a decade now, Cruise Planners has held top spots with Franchise Business Review spanning several categories, such as:
Top Franchises – Since 2011
Top Low-Cost Franchises – Since 2011
Top Franchises for Veterans – Since 2014
Top Franchises for Women – Since 2017
Rock Star Franchisees – Since 2017
Top Franchise Leaders – Since 2017
Top Innovative Brands – Since 2017
Top Service Franchise - Since 2019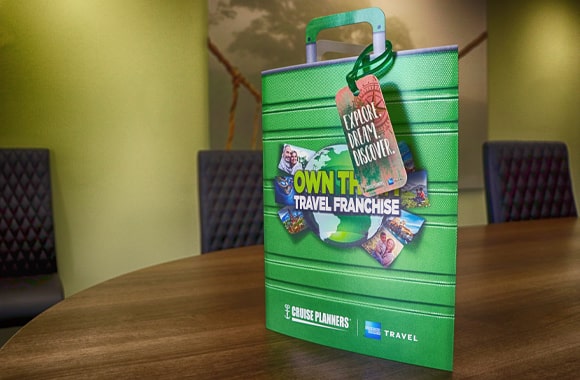 These national recognitions are made possible thanks to the support and tools from the Cruise Planners executive team and Home Office Team as well as the sales success and dedication of the more than 2,500 Cruise Planners travel franchise owners nationwide.
"It is an honor to be continually recognized by Franchise Business Review as one of the best travel franchises in the country among so many different categories," said Michelle Fee, CEO and founder of Cruise Planners. "We work hard to provide a concrete plan for all of our franchisees to take and run with, no matter their background or experience level. Our business-in-a-box model serves as an opportunity for individuals with a passion for travel to become business owners."
Cruise Planners Travel Advisor Carolyn Leibowitz says, "I joined in 2012 and it's been an amazing ride so far. I never imagined I could actually do this and be able to watch my kids grow up and attend every one of their sporting events. Now I am putting them through college and my business is paying for my kids to go to school."
Becoming a Cruise Planners franchise owner is well in reach for most people and one of the lowest cost franchises you can own. You don't need to be a world traveler. You just need to share a passion for travel and a desire to bring excellent customer service to clients planning land and sea vacations. If you have an entrepreneurial spirit and are ready to begin an encore career that will let you see the world, Cruise Planners could be right for you.
Cruise Planners is a home-based travel business offering cruises, guided land tours and all-inclusive resort vacations to customers throughout the United States. Its nation-wide network of home-based travel agents enjoy open territories and can sell travel to anyone in United States.
For more information on how to start a travel agency with the award-winning Cruise Planners Family, sign up for a free webinar.