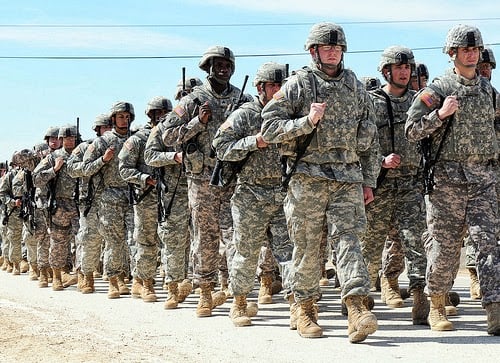 Memorial Day is quickly approaching and is an appropriate time to remember those who have died in the line of duty, our retired veterans, as well as those who are currently serving our country. We remember all of them this Memorial Day just as we remembered the firefighters and police officers who died in 9/11 or in the line of duty this week. When John F. Kennedy introduced his infamous quote, "Ask not what your country can do for you, but what can you do for your country," his viable quote resonated in practice as we observe all the military that have defended our country over the years including those today who fight as we strive for peace around the world.
Did you know that the Small Business Association reported that more than 23.5 million Veterans are interested in starting or buying their own business? Since 2011, over 2,000 Franchisees have joined a program that enabled them to have their own business, get qualified training, and be part of an organization that stands with them through the entire process of owning a home-based business.
Many franchises offer a start-up business to veterans at a reduced price. Some even show incentives such as free give-away-programs or provide contests to incite interest in their particular franchise.
So what can Cruise Planners American Express offer the Military?
• Reduced startup fee and discounts specifically for Military
• Technology
• Training through CPU University
• Strong Marketing Programs
• Home Office Support and Training
• Personalized Support from the Experts
• Local Cruise Line Support
• Agent Tested Success
• Approval from all the major Cruise Lines
• Award winning credentials from your Corporate Office.• Offers Discounted Franchise Fee
• Offers other franchise fees discounts to Military Veterans Franchisees.
• Provides a Website with a dedicated Military Recruitment Page
• Implemented Programs for Educating and Recruiting Veteran Franchises
• Financing Assistance to Military Veteran Franchisees
• Assistance when a Franchisee is called up for Guard or Reserve Duty
• Considered a portable home-based business
A big honor salute to all of our veterans, military and their families, along with the promise that your dedication, and protection by fighting for our freedom will be rewarded two-fold by those who make America the great country it is. We fight wars, and we fight any obstacles that stunt our growth, freedom, or capacity for opportunities that make our country the dream that our ancestors provided for us.