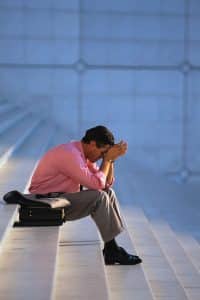 The economy is not getting any better just yet, and the job statistics are even worse. If you have been looking for work for over a year, to no avail, maybe now is the time to take a second look at your options. Is it time to take on a new career path? Should you go back to school or learn some technical trade? Should you risk tapping into your 401k to invest in the future? These are all legitimate questions needing sound and realistic solutions.
You probably never dreamed that you could start your own business. The fact that you do not have a lot of capital to invest prevented you from putting much thought into it. Take a moment to think about this:
• Cruise Planners /American Express, offers you an investment for $9,995.00.
• Training is provided at Cruise Planners University in Florida.
• You meet first-hand with all the top executives in the business and learn the trade from them.
• You do not need previous travel agent or travel experience.
• Your other franchise teams meet for conventions, meetings, and networking events so you can share in their feedback and successes.
• You can work from home.
• You get travel benefits and vacation discounts to exotic places.
• There are discounts for Military Veterans
• CEO at Cruise Planners/American Express has an open-door policy and can call on her at any time or any of the Executive Staff at the Home Office.
• You earn commission on each cruise fare sold.
• One of the MAJOR household names is American Express, and YOU will be an affiliate of them.
The main thing to consider is that it is a low investment opportunity. It could be the solution to your job dilemma. It can also provide a new career path for you that even your family can enjoy.
Remember these five things – You will be an affiliate with a business that has the most innovative and state of the art technology to assist you. You will have a Strong Marketing Program behind you. You will have Home Office Support and Training. You also own your own customer list. Relationships and management teams are there to help you build your business.
At Cruise Planners/American Express, there is an answer to the jobless status – it is called opportunity, initiative, and faith in yourself.