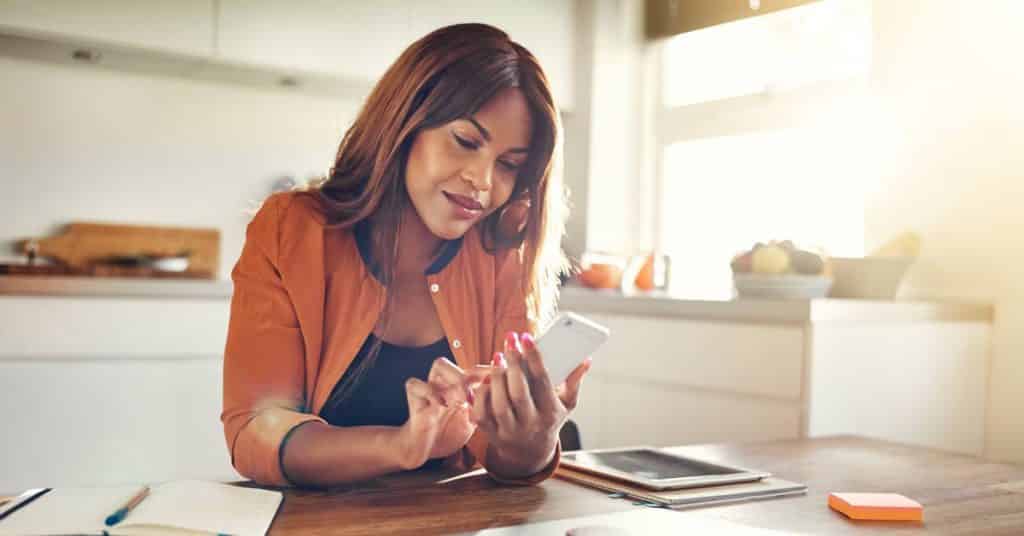 You've probably wondered- with all the options online, do people still use travel agents? Well, the answer is a resounding, YES! In fact, travel agents are more valuable now than ever. Although the internet provides convenience, the sheer number of options can be overwhelming and confusing. Add in the rise of experienced-based travel, and more and more, people are turning to travel professionals to help plan custom-tailored trips and receive a higher level of service.
The Evolution of the Travel Agent
There is no doubt travel agents have evolved over time. While you may have an image in your mind of a bifocaled woman sitting behind a desk, surrounded by stacks of brochures, the modern travel agent looks a lot different. They are no longer tethered to a desk at a retail location. Instead, many of today's travel advisors are home-based or work remotely, which greatly reduces overhead costs and allows travel agents to be nimbler and more efficient. Today's travel agent is also far more technologically adept. They use a variety of modern tools to provide convenience and help clients plan amazing trips.
This evolution, combined with the continual offer of personalized service and a human touch unmatched by online booking engines, has allowed travel agents to not only stay relevant but continue to thrive.
Take a look at some of the numbers below that clearly illustrate the health and continued growth of the travel agent business.
Travel Agents by the Numbers
Business is booming: By 2020, it is estimated the travel agency industry in the United States will generate $17.3 billion in revenue, a 42% increase from 2010.
Travel agent use is on the rise: 50% more people have used a travel agent over the last 5 years and 75% of Americans would consider using a travel agent to help plan their vacation.
Even Millennials use travel agents: Despite their perceived preference for all things tech, 34% of Millennials used an offline travel agent in 2015.
Dominating cruising: The majority of cruises continue to be booked by travel agents. In all, 67% of all cruises are booked through travel agents.
Clear leader in tours: Tours and packaged vacations are also overwhelmingly booked through travel agents. In total, 68% of all tours and packages are sold by travel agents.
Continued growth: Sales don't show signs of slowing down. More than 80% of CLIA-Certified travel agents expect sales to increase in 2019.
Why do people use travel agents?
It's clear that people do in fact still use travel agents, and they're using them a lot. When you consider the many benefits they provide, it's easy to see why the travel agency industry continues to grow.
Convenience
Planning a great vacation can be time-consuming- from finding flights and hotels, to planning excursions and coordinating transportation. A travel agent can take care of all the planning for you, saving you time and allowing you to focus on enjoying your vacation.
Save the stress
With so many options online, it can be difficult to know where to start. As you bounce back and forth between websites and read endless online reviews, the process of planning a vacation can quickly become overwhelming. A travel agent eliminates stress by doing all the searching for you. You just have to focus on packing your bags and having a great trip.
Expert advice
Travel agents bring a wealth of expert knowledge that no algorithm can provide. They know where to travel, the best time to go there, and the best things to do when you are there. They can book you the best flights and hotels and make recommendations on where to eat and what to see. It's almost like having a local guide wherever you're going.
Exceptional service
Travel agents are attentive to your individual needs and are there to help in any way they can. Plus, they're accessible! You can talk to a real person rather than navigating through a frustrating, automated call tree or getting stuck on hold with a customer service center.
Simplifying complex trips
Long trips, like international trips or tours with many stops, can get complex quickly. In some cases, you may have multiple layovers, then need to catch a train to a shuttle to get to your hotel. Planning and managing all those pieces can be time-consuming and stressful. A professional travel advisor will expertly plan and manage every component of your trip, so you can enjoy your vacation without a hitch.
Access to discounts
Travel agents will constantly hunt for the best deals on your behalf. Plus, they often have access to unpublished discounts and additional travel inventory, helping you save money on your trip.
Personalized experiences
More and more, travelers are seeking memorable, customized experiences. A travel agent is the perfect resource to make this happen. They will take the time to get to know you and your interests and use their expert knowledge to craft a one-of-a-kind vacation just for you.
There when the unexpected happens
Despite the best planning, not everything is under your control, and things can go wrong- a missed flight connection, bad weather, unexpected delays. A travel agent is a huge resource when you're traveling and something unexpected happens. They can quickly help you book a new flight or reschedule a hotel stay, so you can get back to enjoying your vacation.
Start your own travel agency with Cruise Planners
So, to ask the original question again- do people still use travel agents? It's clear the answer is, YES! Travel agents provide tremendous value to consumers. Despite the various online options for planning travel, consumers are clearly recognizing this value, as the travel agent business continues to flourish and shows no signs of slowing down.
Are you considering becoming a travel agent? As a Cruise Planners travel franchise owner, you can start your own travel agency without any previous experience. We provide all the training, technology, marketing support, and ongoing coaching to help you grow a successful travel business.
Register for one of our upcoming webinars to learn more about travel business opportunities at Cruise Planners and how you can be part of the exciting world of travel.