Are you considering a small business venture that will sustain your wish for a low-cost franchise opportunity - but reward you as you work from home, but also travel the world for fun?
This video, as shown on Franchise Direct, a company that lists the top 100 Franchises, informs you of the great opportunity you have to invest in a business that offers low investment, training, and rewards right to your home.
As an American Express Travel Service Representative, Cruise Planners/American Express franchise owners reflect immediate credibility. While you are here, go through our website (http://www.cruiseplanners/amercianexpress.com) and see for yourself the amazing offerings we provide which gives us the leading edge in the Cruise Industry.
Cruise Planners/American Express offers:
• Highest commission levels in the industry
• Turnkey, award winning marketing and advertising programs
• Lead generation and website programs
• Enormous buying power and group inventory
• CPU - our continuous training program
• Proprietary accounting and customer management software
• Dedicated support staff
Do not take our word for it…Entrepreneur Magazine kindly said it the best:
"This remarkable company rose to the challenge and achieved a ranking as #1 in category of home-based franchises. With vision, commitment and a steadfast determination, they have truly made a difference." - Entrepreneur magazine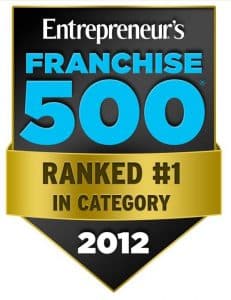 For the 9th year in a row, Cruise Planners/American Express has been ranked the #1 travel agency franchise by Entrepreneur magazine in their annual Franchise 500.