Are you looking to become a successful entrepreneur without taking a step out of the house? Perhaps a work-from-home franchise with Cruise Planners, an American Express Travel Representative, can be right up your alley.
The Future of a Work-From-Home Franchise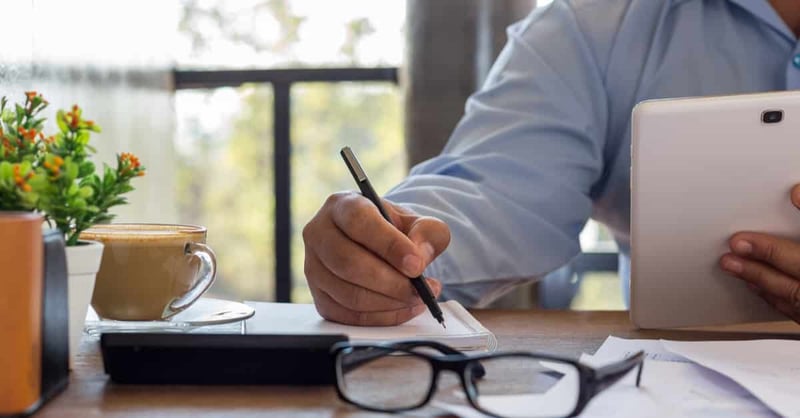 Self-control, discipline, and motivation will drive your franchise business when you join Cruise Planners, the nation's largest home-based travel franchise. With no brick-and-mortar locations, travel agents don't have to worry about costly storefronts and overhead costs, as they can put a strain on their business. Having a home-based franchise with Cruise Planners gives travel agents the ability to work from anywhere by providing a low-cost franchise opportunity to new franchise owners so they can dominate the travel industry.
Franchising Without a Storefront
Picture this: no retail space, no coworkers, no boss, and no stuffy cubicles. With Cruise Planners, your mornings have just gotten better with your home office space. There are so many benefits that come out of working from home – keep on reading to find out.
Benefits of Flying Solo at Home:
Flexibility
Balanced Lifestyle
No Commute
Save Money
No Distractions
Less Stress
Home-based Franchise Opportunities
Cruise Planners offers its travel agents the opportunity to become their own boss while gaining the essential marketing and business tools small business owners need.
Cruise Planners travel agents have the luxury of selling travel while also enjoying the thrill of traveling.
Cruise Planners Advisors Get All-Inclusive Access to:
FAM Trips – Familiarization trips gives Cruise Planners travel agents the chance to get familiar with travel partners and the product. Alongside the travel partners, advisors will learn and experience the travel adventure they will sell to their clients, whether it be cruises, land tours or resorts.
Elite Summit Trips – Every year, Cruise Planners invites the top-producing travel agents on an Elite Summit trip to show their gratitude and appreciation.
Cruise Planners Convention – The annual Cruise Planners convention is always a highlight for Cruise Planners travel agents. The Convention is filled with trainings, an executive showcase, welcome reception, merch and more.
Travel Discounts – One of Cruise Planners' perks is that all travel agents can travel at a low advisor rate. Save money and enjoy a vacation with family or friends with discounted rates on resorts and cruises.
Explore the opportunity of becoming a home-based travel agent with Cruise Planners, an American Express Travel Representative, by joining one of our upcoming travel franchise webinars.