If you know about Cruise Planners, you know that we're the #1 Travel Franchise as ranked by Entrepreneur year after year. Entrepreneurs don't just love our franchise model, they also love our network of franchisees which is why they recommend Cruise Planners agents to those looking for full-service travel needs.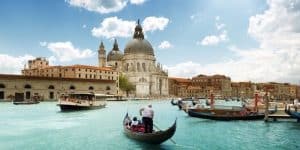 Driving Leads to Travel Franchise Agents
At Cruise Planners, we make sure people around the country know that Cruise Planners travel agents are the best through proactive media efforts that get the Cruise Planners name in front of potential travel clients through sources such as The New York Times. All of this positive press coverage drives leads to our travel franchise agents, as we don't book travel through corporate Cruise Planners office. The corporate Cruise Planners home office team is setup to support our franchise owners.
Lead Generation Feature for Travel Agents
Our corporate site, CruisePlanners.com, is designed with a lead generation feature for travel agents, so potential travel clients can find local travel agents by name, location, or even language preference.
Get More Info about Lead Generation for Travel Agents
To stay in the know on all Cruise Planners' latest press coverage, follow our Facebook page, you may also contact us about travel agency franchise information.