Cruise Planners is unstoppable as one of the best travel franchises to own and No. 1 in category, according to Franchise Business Review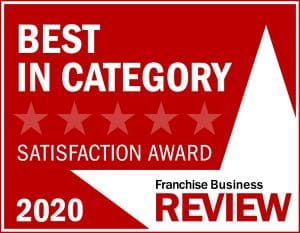 Cruise Planners, an American Express Travel Representative, continues its reign as a top travel franchise to own. Franchise Business Review inducts Cruise Planners into the Franchise Hall of Fame by once again naming it a Best-in-Category Franchise.
This follows Cruise Planners recent ranking as the No. 1 Travel Franchise for 17 years in a row in Entrepreneur magazine's Franchise 500 Ranking.
"As the nation's largest network of home-based travel agents, it's an honor for Cruise Planners to be inducted into Franchise Business Review's Hall of Fame as one of the best-in-category travel franchises in the U.S.," said Michelle Fee, CEO and founder of Cruise Planners. "We have the best franchisees in the travel industry, and it's incredible that we've been helping people see all the possibilities that come with starting a travel agency."
Franchise Business Review is the leading market research firm in the franchise industry, where ratings and reviews are provided directly by franchise owners, who are able to offer the best testimonials about what it really is like to own a franchise. Cruise Planners continues earning franchising-industry accolades year after year and for a decade has held top spots with Franchise Business Review across multiple categories.
"I chose Cruise Planners to separate myself from the competition. The technology was the determining factor for me," said Sharon Manzy, Cruise Planners® franchise owner since 2017. "The ease of researching and sending cruise quotes, the array of marketing and business automation and support is great from Home Office (headquarters). It's what I was looking for, and I'm so glad I joined Cruise Planners."
The Cruise Planners' home-based franchise model provides entrepreneurs the ability and flexibility to work from anywhere in the world, even while traveling. Its network of more than 2,500 travel advisors receives access to unmatched hands-on training, dynamic marketing, innovative mobile technology, lead-generating tools and continuous business development and coaching.
Cruise Planners' travel advisor network enjoys open territories and offers a stress-free planning experience for all types of worldwide travel.
Some of the travel types Cruise Planners advisors sell, include:
All-inclusive Resort Vacations
Guided Land Tours
Car Rentals
Group Vacations (Land and Sea)
Hotel Accommodations
Land Excursions
Theme Park Vacations
Aspiring entrepreneurs with a love for travel can own one of the best and low-cost franchises in the industry with the full support and proven model of success. Cruise Planners is one of the best low-cost franchise opportunities available and special incentives are available for active military, veterans, military spouses, first responders and travel industry professionals. Cruise Planners provides the foundation to grow a thriving travel advisor business.
[video width="1280" height="720" mp4="https://www.cruiseplannersfranchise.com/wp-content/uploads/FBR_-_Hall_of_Fame__Best_in_Category_720p-3.mp4"][/video]