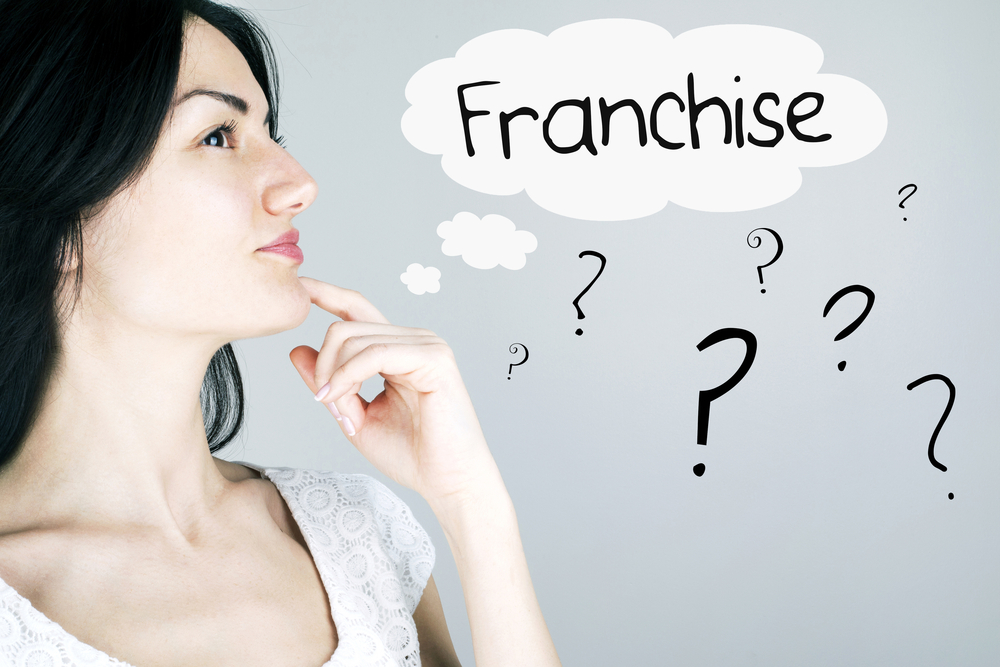 Thinking of exploring a franchise opportunity? It's pretty simple, yet there are many important details to be aware of. No worries, we're going to help break it down for you! Purchasing a franchise is quite popular amongst entrepreneurs versus starting a business from scratch. It all depends on what you are looking for within your business endeavors and how much cash you want to invest, whether it be a low-cost franchise or a capital-intensive investment.
Purchasing a low-cost franchise can be a viable business for many entrepreneurs. In the case of a home-based option; you can set your own schedule and work part time or full time; take holidays as often as you want or keep the business running if you see fit; and handle all operations aspects of the franchise.
A franchise is a business agreement between two parties: (1) A franchisor and (2) a franchisee. The franchisor is a business entity that has rights to establishing and maintaining a brand's trademark, proprietary tools, and the business system. The franchisee is the individual(s) who purchases the right to sell the franchisors goods and/or services under that existing business model and trademark, regarding themselves a small business owner and independent operator of the third-party outlet. After purchasing a franchise for an initial fee, the franchisee can operate their business under the brand name and systems within the terms of the contract agreement.
A franchise is also sometimes referred to as a "business-in-a-box." The systems and tools to run the business are all bundled together so you, as a franchise owner, follow guidelines set by the Federal Trade Commission (FTC), purchase a franchise then start training to prepare the business, set it up and to hit the ground running. We'll get into the role the FTC plays in just a bit! Depending on the type of franchise you are considering, getting your business started can take little to no time at all (e.g. home-based franchise business).
Franchising Basics: Understanding the Franchise Relationship
At its core, owning a franchise is relationship based. Therefore it's important to understand who's involved and what it means for you. think of it like this: a franchise is a joint venture between a franchisor and a franchisee. There is a mutual goal in mind for both the low-cost franchisor and the franchisee: Create brand value while selling goods and/or services to consumers. It's in the best interest of both parties to understand what's expected of each other to operate smoothly while both making a profit.
Franchising is about the franchisor's brand value

How

the franchisor provides support to its franchise owners

How

the franchise owner meets their obligation

s

to deliver the products and

/or

services to the system's brand standards
Franchising

is about the relationship that the franchisor has with its franchisees
No two franchises are alike—it's the brand and how the company commits to its franchisees' success that sets competitors apart. When searching for a franchise to purchase, take a close look at how the brand interacts with its franchisees as well as how they publicly support them and mention their involvement in the brand's success. After all, the brand likely wouldn't succeed without the strong connection between both parties and the support for the franchise owner. Simply put, the relationship between both parties needs to be solid and collective for mutual success.
Tip for future franchise owner: Attend a webinar. Many franchises offer discovery webinars and additional resources to learn more about their business model.
Expectations of a Franchisee
The expectations will be different for each franchise opportunity. After you purchase a franchise you must follow and comply with the proven business model that is put in place by the franchisor. This provides a consistent state of operations within all independent franchises under the same chief brand. One aspect the franchise owner is responsible for is growing the franchise through marketing and advertising within its region of operation. Some franchise models provide the material necessary to market your business and even include lead generation depending on the type of franchise. Whether the marketing campaigns are supplied or not, your efforts must comply with and be pre-approved by the franchisor before they are released to the public.
It is the responsibility of the franchisee to protect the brand name and uphold the integrity and value of the trademark. This is done through positive means of communication with clients such as customer service, upholding brand standards and complying with measures put in place by the brand. Displaying a positive public image and giving clients high-quality service both adds to the value of the brand, which is mutually beneficial for both parties.
Tip for future franchise owner: Start a chat conversation on the franchise website or pick up the phone. See how your expectations of running the business fall in line with the franchisor's expectations of franchisees.
Expectations of a Franchisor
As a potential franchise owner, you may wonder what it is that a franchisor will bring to the table. This is a valid question and should be addressed in the early stages when choosing the best franchise.
Here are 3 things a franchisee should expect from a franchisor:
1. Professional Trusted Image
As a franchisee, you will be sporting the brand image of the company you purchase your franchise from. You want to be sure to invest in a franchise that displays professionalism. Do your research! Look for media articles about the company, read reviews online and talk to current franchise owners.. You can quickly gather enough info to determine the attitude and behavior of how the company represents themselves publicly. You want your franchise business to be tied with a positive image so your customers will trust you.
Your customers will likely choose to do business with a brand they have heard of or even have a positive relationship with. A good example is Cruise Planners, an American Express Travel Representative. When consumers see the American Express "blue box", they instantly recognize the branding and associate it with a positive message. American Express is a trustworthy, globally recognized brand. This brand affiliation has helped Cruise Planners travel franchise owners win trust and build their client network fast.
2. Support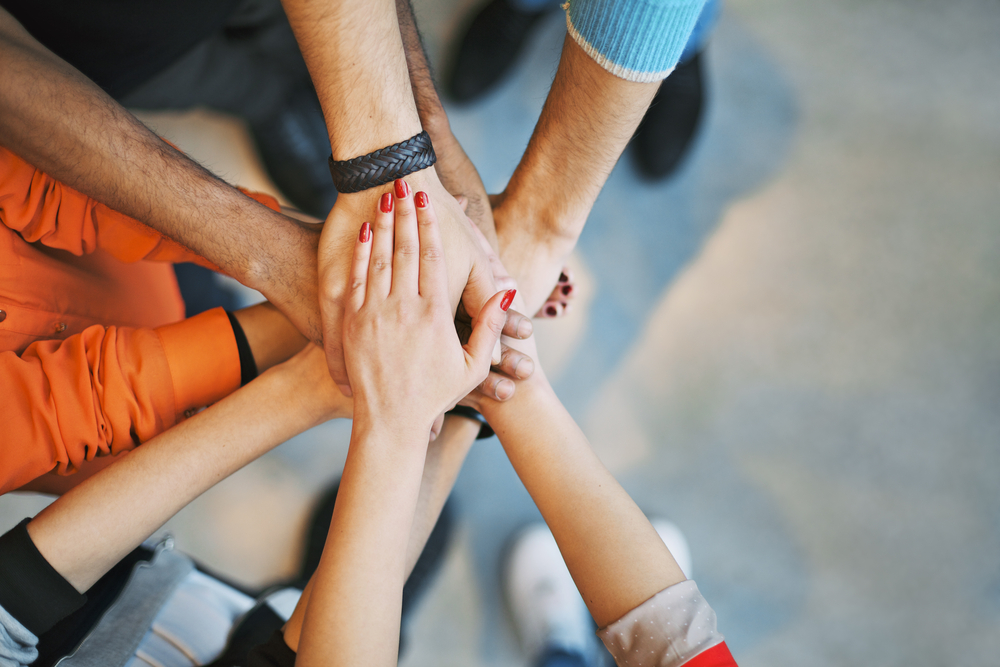 When evaluating potential franchises, it is important to find a company that supports you and is invested in your success. "Support" can be an ambiguous term, though. Many franchises claim to support their franchisees, but what do they really offer?
A good franchise will have headquarters dedicated to helping you with business questions, finances,compliance and growth strategies. Cruise Planners, for instance, provides a robust support network, including a dedicated business development coach, an inbound support line and ongoing continued-education opportunities to help grow your business.
You should determine what extent of support is most important to you when running your business then ask if that franchise offers it.
"At Cruise Planners, we continue to develop new programs geared towards making life easier for our franchise owners and helping them be successful."
- Vicky Garcia, Cruise Planners COO and co-owner
3. Technology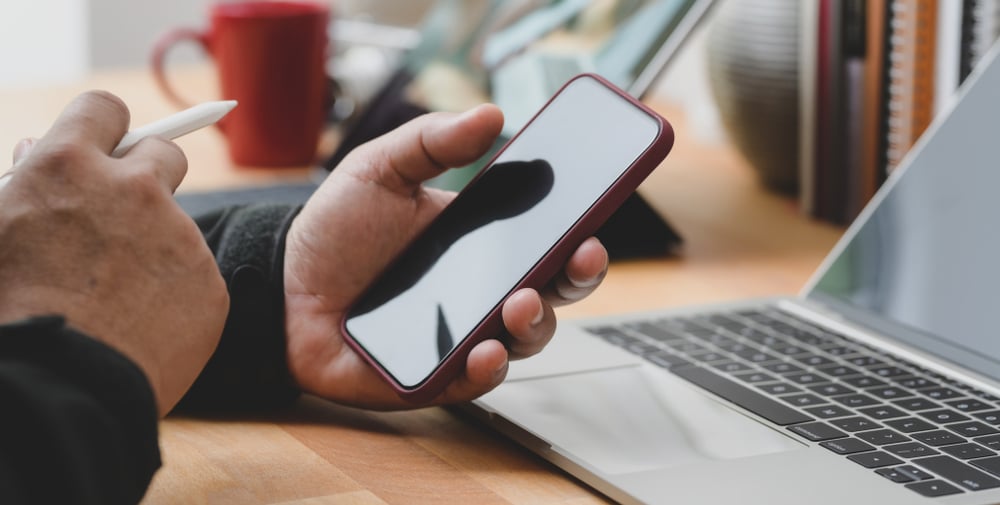 Business tech trends are constantly evolving, and your franchise should too! There is a lot of competition out there, so you need to be prepared to not only efficiently run your business, but also to advise the consumer. It's important the franchisor is revitalizing and innovating, paving the way with new tools. Cutting-edge tech is not only a perk for clients but it's an expectation.
Having great technology available is a big element in your franchise's success. It creates efficiencies, allows you to reach more consumers, makes it easier to operate your business and appeals to customers. Cruise Planners, as a franchisor, supports their network of home-based travel advisors by equipping them with industry-leading technology designed to make travel advisors more efficient and in turn, more successful. With award-winning innovative technology, franchise owners have the means necessary to start a travel agency and run their business 100% online from anywhere in the world.
Tip for future franchise owner: Call the franchisor. Ask questions and find out if they meet the expectations you value most. They will typically be happy to answer any/all questions you have.
Franchise Regulations set by the FTC
The Federal Trade Commission plays an important role in the process of purchasing a franchise, and for a good reason! Their goal is to protect you as an investor. The FTC enforces something called the Franchise Rule, which requires franchise companies to provide prospective buyers the information they need to weigh the risks and benefits of your potential investment. The information is listed into a document called the franchise disclosure document (FDD). The FDD contains 23 specific categories of information about the offered franchise, its officers and other franchisees. It is important to read an FDD carefully and fully understand its contents so you can make the most informed decision possible.
A few categories to look out for in the FDD:
Item 3 – Any pending litigation

Item 4

–

Any Bankruptcy
Item 19 – Shows financial health of the franchise

Item 20 – Number of franchises opened and closed, this shows growth
Tip for future franchise owner: Pay attention to Item 19 in the franchise disclosure document, which details the franchise's financial performance. Although not required, most franchises will include an Item 19.
Advantage

s

of Franchising
Buying a franchise is a business investment and one in which you can work with little to no previous experience. Here are a few of the many advantages of starting your own franchise business:
Low

r

isk

compared to

starting from scratch
Starting any business comes with some degree of risk. Buying a franchise with an already established footprint and proven methods lowers the risk greatly. Although there isn't a guarantee you will succeed, the risk compared to startups is lower.
A difficult part of starting your own business is finding your first customers. Having your business attached to an established brand gives you the upper hand in building credibility and minimizes the work that goes into marketing and branding a new, unknown business.
When you become a franchise owner, you become a part of the franchise network. This connection means you benefit from the franchisors well-established relationships with vendors which gives you better rates for your customers.
In business for yourself, but never by yourself. As a franchisee you will have the support of the franchise headquarters ready to answer questions and provide training along the way. The degree of support varies among different companies, but many brands offer comprehensive support and training to franchisees to educate them and help them understand their company's business model. Entering an established brand that has been operating (assumedly) for years, you will be open to knowledge, experience, and industry secrets that you would otherwise have had to learn on your own through a trial and error course.
Nothing beats working for yourself. Nobody to report to and no requesting vacation time. A home-based franchise business, like Cruise Planners, will run as much as you want it to. Specifically, a Cruise Planners home-based business model means you can work from home, an office or even while traveling the world. As your own boss, you set the goals of your business and work at your own pace.
KEY TAKEAWAYS
A franchise is a type of business whereby a business owner licenses the rights to operate a

business model

, along with its products, branding and

trademark.

The franchisor is a business entity that has rights to establishing and maintaining a brand's trademark, proprietary tools and the business system.

The franchisee is the individual(s) who purchases the right to sell the franchisors goods and/or services under that existing business model and trademark

.