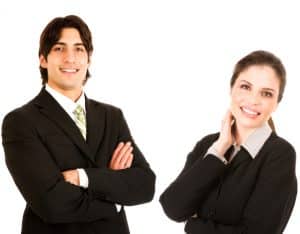 An article on Franchising suggested that Franchisees do not really invest in franchise opportunities - rather they are actually investing in the future they are designing for themselves and their families.
They are driven to become a franchisee due to personal agendas, retirement, semi-retirement, lack of jobs in their field or industry, trying something new, making a career change or because they love what the franchise offers in personal benefits to them.
In the Cruise Industry - Franchising is one of the more popular opportunities for investors because they gain so much more than revenue. They gain travel, adventure, education not only in their business, but also in their travels, along with the opportunity to not only see the world, but to make money while doing so, with very little investment or overhead.However, just investing in a franchise and gaining the perk's and rewards of having your own business, cannot be the end all of running a business.
Here is an example,You now have invested in Cruise Planners/American Express Franchise Business. You have attended Cruise Planner University where you were taught the ropes of owning your own franchise business, learned about the travel industry, and met with the executive team that will help you protect your investment. That is the initial learning tool for your new home-based business. What is the next step?
Have you determined what your OWN new franchise delivers in the way of financial rewards, quality of life, and life purpose? Are you prepared to take this information and carry it over into your own website, your social media campaigns, newsletters, or blogs? Will your newly hired staff of your franchise if you hire some, be able to get YOUR vision across to the masses to exemplify the best of your business and the Cruise Planners/American Express Brand?
What are the tools of the trade for the home business? The main inventory for your business consists of the computer and a phone after all the major paperwork and preliminary setup is out of the way. From that point forward, you will need to become and stay on top of the technical realm of the business…meaning, know how to travel your information highway. Social Media, Software and Google will become you best friends in helping you succeed in your new business.
When you show potential clients YOUR vision of the rewards, the quality of life and purpose of doing business with you, you will have clients gravitate to you time and again to relive that experience of rewards, enjoying the quality of life at sea, and living not only your life's purpose, but their own as well.