Websites designed to inspire wanderlust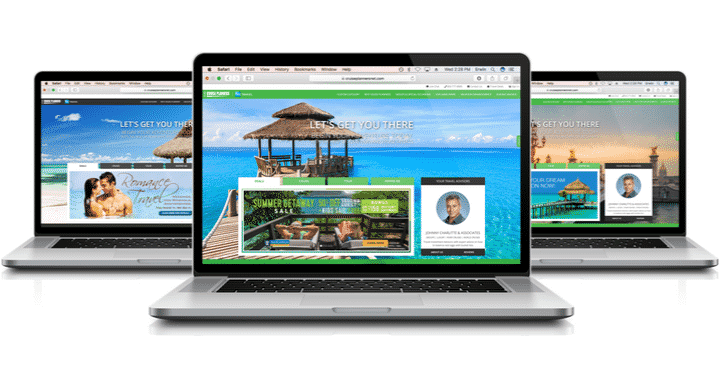 Cruise Planners recently launched all new travel advisor websites with three different visual treatments featuring unique content for travel advisors to choose from. These different website options provide our advisors with the flexibility of operating multiple websites; each with their own theme. Travel advisors can select our contemporary theme which encompasses all types of travel and includes value, premium and luxury brands. A second option is a theme focused primarily on land travel such as escorted tour and all-inclusive resorts. A third option is a site focused on premium and luxury travel brands for all types of travel.
The modern, responsive and faster websites now feature a new "Inspire Me" and "Where to Next" section. These brand-new offerings provide visitors a visually appealing way to spark ideas about new, and interesting vacation options and destinations offered by their Cruise Planners Travel Advisor. The site also features dramatic travel imagery, a prominent video gallery, amazing special offers and an easy to navigate cruise search.
The new search engine allows clients to "favorite" various types of travel they are interested in. Cruise Planners Travel Advisors can use this information to then follow up directly with their client in order help plan their vacation or simply use the insight for future marketing initiatives.
The websites now allow for even more customization within the advisor's control. A new section named "Top Reasons to use a Cruise Planners Travel Advisors" allows advisors to add their own travel photo and personality to their site.
"My new website beautifully showcases the amazing vacations that I can expertly plan for my clients. It's an extension of the trusted Cruise Planners brand and shows the value-added benefits that I can provide," said Michael Consoli, Cruise Planners franchise owner based in Roswell, GA. "I love that I can customize it with my franchise information, specialties, and promote my special groups. The option to easily choose from three different website options is fantastic and allows me to provide a more unique, custom experience for my clients."
Rodney George, Cruise Planners franchise owner in Naples, FL agrees and says, "The themed websites were worth the wait. The luxury option with its stunning photos and video gallery speaks of the beauty of the world and inspires my clients to go out and explore new destinations."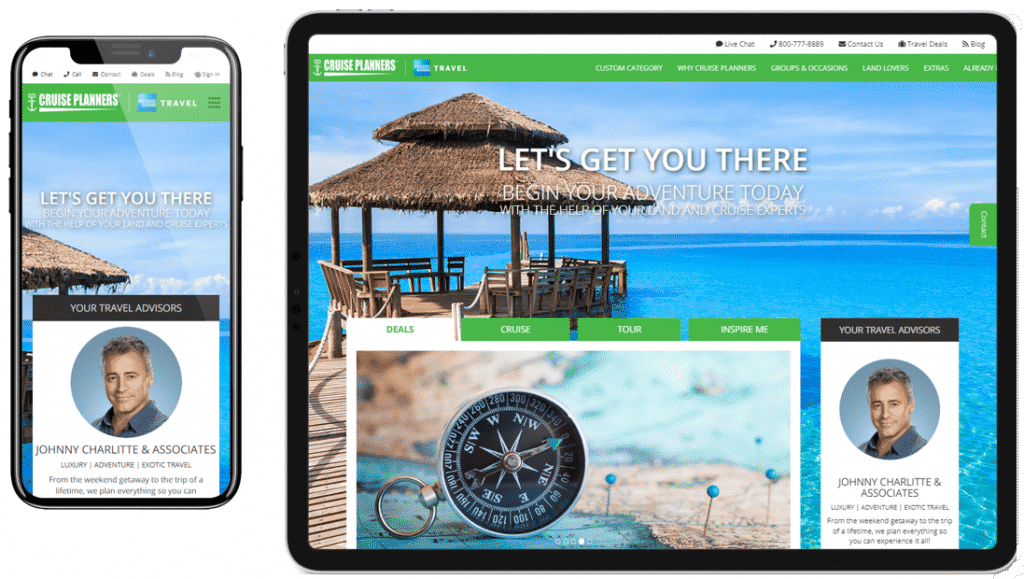 "We know travelers are researching their vacation online, but ultimately booking through a trusted travel advisor," said Michelle Fee, CEO and founder of Cruise Planners, an American Express Travel Representative. "Our continuous reinvestment into our marketing and technology programs is what sets Cruise Planners apart. Our new websites help inspire a client's vacation decision and our experienced travel advisors make their vacation dreams a reality."
If you share a passion for travel and a desire to bring excellent customer service to clients, Cruise Planners could be right for you. For more information on how to start a travel agency with the award-winning Cruise Planners Family, sign up for a free webinar today.