Ranked as the Best Travel Franchise to Own
For 15 years, Cruise Planners®, an American Express Travel Representative, has ranked as the best travel franchise to own on Entrepreneur's Annual Franchise 500 list. Technology and marketing set Cruise Planners apart and consistently receive accolades in the travel and franchise industries as a leader in "martech" and Cruise Planners also sets franchisees up for success through top-notch training and support.
Travel Agent Training and Support
But that's not the only thing, 96% of Cruise Planners' franchisees agree: Cruise Planners' training and support is excellent according to Franchise Business Review, a franchisee satisfaction market research firm. While other franchisors fall short when it comes to training and support and usually received their lowest rankings from franchisees in that areas, Cruise Planners is way ahead of the curve. Additionally, the survey confirmed that 93% of franchisees are happy with the training and support they receive, a data point that Cruise Planners takes great pride in.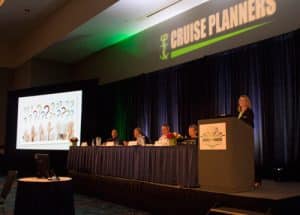 Cruise Planners offers a wide range of training opportunities both online and in person to make sure franchisees are always ahead of other travel agents and online competitors and equipped with the right tools to be successful. Best of all, these trainings are designed to meet your needs and fit into your schedule, making the Cruise Planners franchise model work for you.