Forum equips agents with insight and tools to increase their sales skillset to best service luxury travelers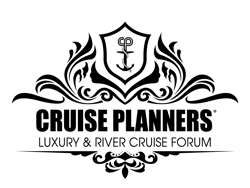 Cruise Planners is committed to helping our travel agents boost their luxury travel sales. Why? Because luxury travel means higher ticket vacations which result in higher commissions. Cha-ching! We developed the Luxury and River Cruise Forum to help our agents perfect the art of seeking, servicing and retaining luxury clients and it's working: Cruise Planners luxury sales are up 46% and river cruise sales up 61% over 2017.
What defines a luxury vacation? Personal and professional travel service from start to finish, delicious cuisine, never-want-to-leave-this-bed accommodations and a unique experience that can't quite be duplicated. River cruises often embody these characteristics, so they are a favorite choice of luxury travelers, along with high-end resorts and small ship cruises. Luxury travelers seek out travel agents who can anticipate and exceed their travel desires, making Cruise Planners travel advisors the perfect fit for these clients.
Hosted by Cruise Planners Executives
At Cruise Planners training events, you can expect to hear from the best. Our executives have decades of travel industry experience – and more than a century between them – have an active hand in planning and leading events such as the Luxury and River Cruise Forum.
Insights from Travel Executives
One of the best ways to understand a travel product is straight from the source, so executives from leading travel partners presented at the event and shared what differentiated their offerings and what clients would be ideal for their brand. In addition to joining panels, travel partners met with Cruise Planners travel agents during one-on-one networking meetings and brainstormed tangible actions agents can take after leaving the event. Keynote speakers at the event included:
Mark Conroy, Managing Director, Silversea Cruises
Larry Pimentel, President and CEO, Azamara Club Cruises
Edie Rodriguez, Americas Brand Chairman, Ponant Cruises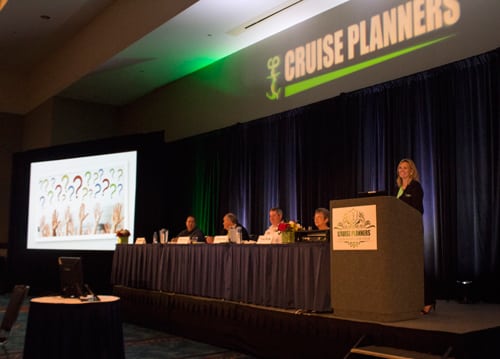 Best Practices from Top-Producing Cruise Planners Travel Agents
Cruise Planners prides ourselves on our family atmosphere and our travel agents love coming together to share what their best practices are when it comes to boosting travel sales. Two groups of Cruise Planners top-producing agents joined the stage to talk about luxury and river cruise travel, answering questions from fellow agents and sparking plenty of new ideas.
For more information about what sets Cruise Planners apart in the travel industry and how our training is designed to help you best run your travel agency business, no matter whether you're a new franchisee or a seasoned travel veteran, sign up for one of our upcoming webinars or request more information.