How Cruise Planners latest land award and specialized trainings benefit travel advisors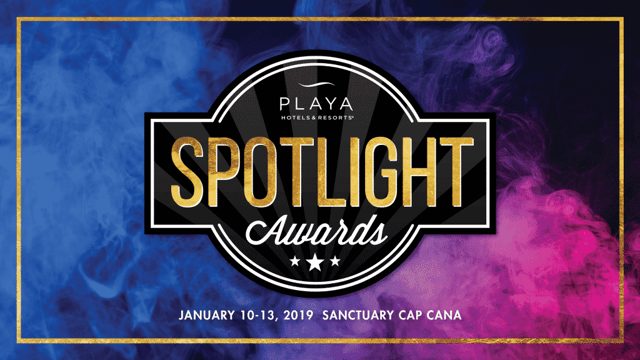 Playa Hotels and Resorts named Cruise Planners, an American Express Travel Representative, its Top-Selling Travel Network in the U.S., continuing Cruise Planners' trend of dominating the land travel segment. As we keep growing our land sales, our trophy case grows too. Check out the other awards Cruise Planners has received from our land partners:
1 Host Agency Worldwide – Sandals and Beaches Resorts
Best of the Best – Travel Impressions
Amped Diamond Agency – AIC Hotel Group
Premiere Agency Partner – Globus Family of Brands
Outstanding Top Producer – Insight Vacations
Platinum Member of the 500 Club for Sales Excellence – Mark Travel Corporation
Sales Excellence Award – Rocky Mountaineer
Outstanding Sales Achievement Award – Trafalgar
With a 20% growth in land sales year-over-year from 2017 to 2018, Cruise Planners is invested in offering franchise owners the utmost support and training in this lucrative travel segment. Here are a few of the opportunities available for Cruise Planners travel advisors to grow their land business:
Annual Land Symposium, hosted in 2018 at the Hyatt Zilara all-inclusive resort in Los Cabos, Mexico
Annual Luxury Travel Forum, to be hosted at resort in 2019
Land Travel Specialist online training program, launching soon
Weekly webinars from land travel brands including tour operators and destination partners
Land-centric digital and print mailings sent to clients
New land-centric agent website templates, launching soon
Joining Cruise Planners means gaining instant credibility with our 25-year legacy as a leader in the travel industry. As a top-producing travel company with our valued travel brands, you'll jumpstart your travel career by earning the industry's highest commissions. Let the Cruise Planners name propel you to success.