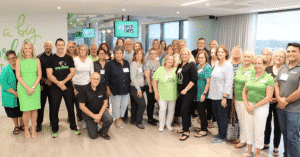 CP Tech Days solely offers franchise owners the opportunity to engage, ask questions and learn how to best use technology provided by Cruise Planners.
Cruise Planners travel advisors receive a collection of highly awarded tools designed to run a successful home-based business. With every innovation comes the training necessary to use those tools efficiently and effectively.
Some of those tools include:
CP MAXX: A sophisticated Customer Relationship Management (CRM) tool and LIVE inventory online booking system
Newly redesigned agent websites: Your own personalized website, not a page on a corporate site
Fully functional mobile app: Allows you manage your business from ANYWHERE
Triggered emails: A hands-free email program to keep you connected to your clients
Amazon Alexa skills: Manage client bookings and information through voice-activated commands – an industry first!
"We teach our franchise owners how to be successful and technology is an important part of that. Ensuring they get the best technology training and products within the industry is what comes with being a part of the Cruise Planners travel advisor network," says Michelle Fee, CEO and founder of Cruise Planners.