Cruise Planners® Turns Frequent Hobbyists into
Hi-Touch, Travel-Experts Through Award-Winning
Training and Business Development Solutions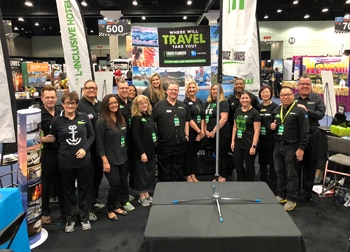 Cruise Planners®, an American Express Travel Representative ranked the No. 1 travel franchise 15 years running in Entrepreneur magazine, has successfully turned people with a passion for travel into truly, independent travel agents for nearly 25 years. What may start out as a part-time side hustle for some often proves lucrative enough for independent travel agents to transition to being a travel agent full-time.
"Cruise Planners® attracts those who have a passion for travel and who are already planning vacations and advising others of where to go," said Vicky Garcia, COO and co-owner of Cruise Planners®, an American Express Travel Representative. "Vacation planning comes naturally for some, because they love the creativity behind designing itineraries or the challenge of finding the best value. How cool is it to turn your talent for planning vacations into a side hustle and start earning money for it?"
Being a travel planner allows you to make extra cash with work-from-home flexibility, setting you up to follow your travel passion and eventually quit your day job. Some of the benefits of joining a travel agency franchise such as Cruise Planners® include:
Travel Perks: Gain access to travel agent rates and familiarization trips so you can practice what you preach: traveling!
Flexibility: Work from home, on the road or anywhere in the world you have internet access.
Technology: Cruise Planners' innovative technology means you can be high-tech even if you're not the most technologically savvy.
The most successful Cruise Planners® agents love what they do, viewing travel planning not as work but rather a way to turn a hobby of traveling into a career they can use to bring excitement into the lives of others.
"I had the passion of travel in my blood and I knew I could provide innovative solutions that are relevant to anyone who wanted to see the world," said Michael Graham, Cruise Planners® franchise owner, Myrtle Beach, S.C., "I also knew I wasn't going to be able to make this work alone. I needed a respected travel franchise that matched my spirit of innovation and that is Cruise Planners®."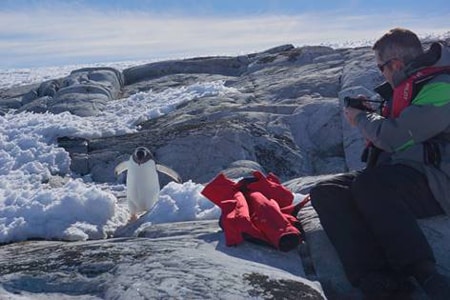 Michael Graham, Cruise Planners® franchise Travel Agency owner based in Myrtle Beach, S.C., in Antarctica.
"Cruise Planners® offers an award-winning training program designed to teach franchisees without previous travel industry experience how have them hit the ground selling all types of vacations," Garcia said. "Our mission is to have fun, make money and deliver great service all while changing the travel world, so for all the travel dreamers out there, Cruise Planners® has what you need to succeed at the side hustle game."
Cruise Planners® has just the right tools you need to start a travel agency. Become your own boss today.