A Recent Study Shows Increasing Interest in Sailing the Ocean Blue, and Why There's No Better Time Than Now for You to Become a Travel Franchisee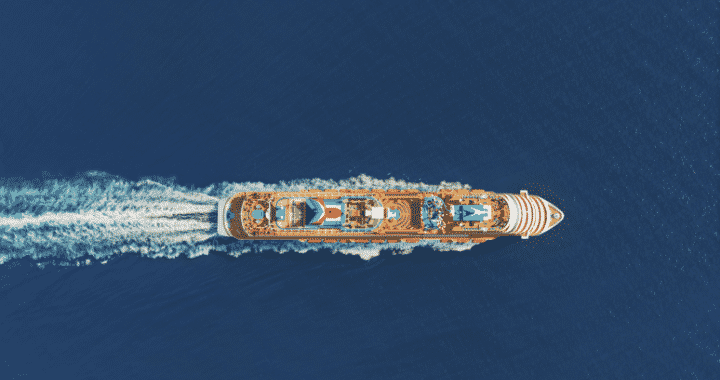 Are you a travel enthusiast? Are you simply wanting to be your own boss and work from home? No matter your motivation, now is the time to catch the wave of excitement in the travel industry! 2018 is making waves BIG TIME with the MOST, new cruise ships released by major cruise lines. Approximately 27.2 million passengers are expected to cruise this year alone, according to a recent Cruise Lines International Association study. The current travel trends are also indicating that the number of cruisers are on the rise as more people seek new and different experiences at sea. Cruise Planners® gives you an inside look at some of the ships coming to a sea near you, and why starting a travel franchise in 2018 is the right time.
So, what's the scoop?
Michelle Fee, Cruise Planners® CEO and Founder, sat down with leaders throughout the cruise industry for individual interviews uncovering the latest on each of these highly anticipated, new ships. The cruising industry is thriving and cultivating more unique and immersive attractions.
Hear what they had to say about their "big ship reveals" through the links below:
So, what does this mean for Travel Agents?
Approximately 27 ships will make their entrance into continental waters in 2018. This will include an array of ocean, river and specialty cruise ships that just may be a match made in heaven for your next travel client. With this news, more ships mean more options for cruisers. With all of these superb additions, deciding which ship is right for a cruiser may get confusing. That's where travel agents come in.
Consumers will be looking for more opportunities to book their next vacation through friendly, knowledgeable and specialized independent travel agents who have the exciting opportunity to play matchmaker for their clients, pairing them with the perfect cruise ship that matches their unique needs and travel personality. This ultimately means more sales for travel agents, now and returning clients in the future. With so many new and innovative cruise ships on the seas, travel agents will be there source for the latest information in travel and Cruise Planners® gives our travel agents the training and travel agent certifications they will need to be the best travel agent possible, no travel industry experience required!
Ride the wave by joining our winning team and fire your boss today and join us for a free travel franchise webinar, to find out how to become a travel agent today.