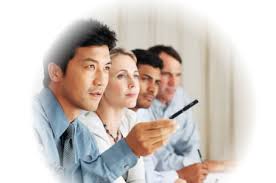 Did you know the word GUIDE can be applied to small business? Several global companies in many industries use this word as a model to drive sales and performance in companies.
G-U-I-D-E
Goal Setting
• In the Cruise Industry, what are your goals to initiate new sales this week?
• What tools will you use to make this happen?
• How many "closes" do you anticipate having?

Uncovering Gaps
• Have you recently looked for any gaps that keep you from making that sale?
• Have you done enough follow-up on potential clients?
• Do you forget to disseminate some important information to your potential client on the phone?
Identifying Root Cause
• What traits help or hinder your success in getting clients? Can you recognize them and develop strategies for improving them?
• What do you think you can do to retain your clients for another cruise/trip?
• Do you need a refresher course for marketing your business?

Defining Corrective Action
• Attend a sales conference to get "re-affirmed" in your goal setting and new incentives
• Make at least one goal a week for yourself to renew your ambition…networking, talking to other cruise planners, doing research to come up with new ideas
• Take a cruise yourself and get renewed in mind, body and spirit…remembering to share that adventure with your clients!
Evaluating Performance
• After you set your goals, give yourself until the end of the year to reach a quota you make for yourself.
• Evaluate what worked and what you need to toss out as far as initiatives to meet your goals
• When you see that you have met your goals…do it again, and again, and again and watch your business waves reach its peak as you surf through the next year!