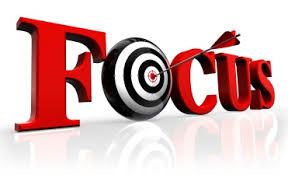 FOCUS ON ONE TASK AT A TIME
While multi-tasking may be fading into the sunset, the not so new credo for productivity is calling for staying focused on one task at a time. While this is not always possible to do in your job, if we continue to "prioritize" our work, it will result in staying more focused on one task at a time, thus increasing productivity in a timelier manner. Let that phone ring up to three times, go ahead and finish that last sentence.
BLOCK YOUR TIME FOR EACH PROJECT
If you organize your day so that you can get the small tasks out of the way first, then you will have time for focusing on the bigger project with nothing to interrupt the flow of thinking.
YOU DON'T WANT TO DO CERTAIN TASKS
We are all guilty of not wanting to do some tasks on our job. We might hate boring data sheets that takes time to compile when what we really want to do is get on to the Nitti gritty of details. Go ahead, get the boring task out of the way first, and enjoy the rest of the day doing what you do best while giving it your all.

ARE YOU PARALIZED BY PERFECTION
If we are obsessed by perfection, it will drain our energy, hurt our time factor for completing our work, and prevent us from using creativity as we become too structured to perfection. Flexibility. Most of the time, the first or second time we did the task, it was already perfect; often we ruin it with striving for perfection.
STAY IN THE MOMENT
While it is easy to get distracted by ringing phones, checking emails and being interrupted by uninvited guests, don't let these distractions keep you from projecting your all into the project you are doing.
TO DO LIST ARE STILL EFFECTIVE
Those old fashioned to do lists that our Moms used, much like a grocery list, is still effective in keeping us on task and in the moment. Make that list the night before or the next morning first thing to check off as you go and see your time and task diminish.
DEAL WITH IT ONLY ONCE
Once you have completed a task, it is done. One look-over is permitted but then put it to bed for good. If you continue to deal with it, you may become confused striving for it to be perfect and possibly ruin the whole project. Give it your best and say sweet dreams.