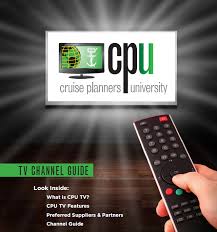 So you own an American Express Cruise Planners Franchise now and you explore aspects of being an Owner/Agent.
Things you need to know:
1. People want an all-inclusive vacation planned out for them.
2. They want to know all about the food and entertainment ahead of time, before they purchase the package. They expect you to find the best for them.
3. There are so many choices in traveling to exotic places and lots of destinations to explore so you find the best fit for your party.
4. First time travelers, will count on your help them to make their decisions since they will know very little about the cruise line industry and the packages it offers.
5. As an owner/agent, you need to learn everything you can about the cruise industry, ships, best deals and packages, specialized theme cruises, destinations, how to package a deal and how best to help your customer.
6. Study entertainment venues, itineraries, amenities offered by ships and cruise lines.
7. Know who all the cruise line carriers are.
8. Know your competition.
9. Know about selling. If you have worked in retail stores, or sold products or worked for corporate companies in Sales & Marketing, utilize all your skills and apply it to your new product.
10. Utilize all the training provided by Cruise Planning University. They have years of practiced success and their unique selling techniques are second to none.
11. Explore all types of marketing and sales tips online and learn from different people about the various marketing strategies.
12. Talk and network with other owners to see how they do it, compare and share ideas.
13. Travel and take advantage of the discounts offered for being in the business. Knowing your product is exploring it yourself.
14. Research all the information about owning a business at home. You have new found freedom, but you also have new found responsibilities too.
15. Lastly, have fun. You help others by knowing their tastes, wants and needs and you may find that they are similar to yours in the cruise world. The more you experience, the more you can sell it from first-hand experience. Now go, and book that cruise, your customers are waiting for you!