It is summer. A great time to read up on the Franchise Industry you have been considering. You can also attend some trade shows offered in the travel industry that will assist you in going ahead and trying a home-based franchise, like Cruise Planners/American Express. You are not alone in THIS type of franchise.
Below are some great resources for you to learn about Franchising, but of course, talking to a Cruise Planner/American Express Director is your best bet.
Amazon offers these books on Franchising
The Educated Franchisee: The How-To Book for Choosing a Winning Franchise, 2nd Edition by Rick Bisio
The Complete Idiot's Guide to Franchising by James Amos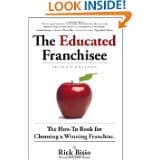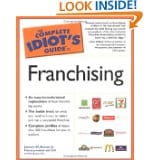 Franchising For Dummies by Michael Seid and Dave Thomas
The Franchise Handbook: A Complete Guide to All Aspects of Buying, Selling, or Investing in a Franchise by Atlantic Publishing Co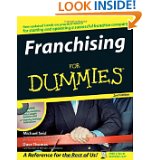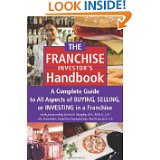 Now that you have researched the topic by books, you can contact the Cruise Planners/American Express Director, Don Hicks and ask him about purchasing a Franchise in the Travel Industry. If you want to find out more first-hand by networking, look what is coming to Fort Lauderdale Convention Center…
Article by Travel Weekly
NOVEMBER 7TH – 10TH AT THE Greater Fort Lauderdale Convention Center
• The latest strategies for using social media as a sales, marketing and communication tool
• Proven sales strategies to qualify prospects and help you turn them into customers
• Compelling best practices from experienced travel professionals
• Effective ways to manage your business and make it more profitable
• Earn up to 45 CLIA credits
Travel Weekly's Cruise World & Home Based Agent Show is THE travel industry event where you will discover new and innovative business tactics designed to help you grow your travel business. Leading cruise and leisure travel industry leaders will reveal all that is new and noteworthy providing you with the tools and tactics you need to know about.
Your fellow travel professional colleagues will be on hand to share creative and successful techniques that have enabled growth and financial rewards for their own travel agencies. From tactical how-too to big picture strategy, our handcrafted curriculum will leave you with the inspiration and practical knowledge destined to take your business to the next level.
Education
In the coming weeks, we will be posting the speakers, panels, topics, and discussions we have in store for you. We are bringing yet another blockbuster educational program to you, our valued travel professional attendees. The largest conference program of its kind in the travel industry is guaranteed to deliver more information, insight, and inspiration than any other. That is our promise to you! Amazing keynotes, panels and discussions delivered by your peers who have "been there & done that" as well as leading industry thought leaders are already lined up and ready to spend time with you in Fort Lauderdale!
See the Ships:
You will have the opportunity to SEE the SHIPS with a variety of Ship Inspections where you can walk the decks and view the cabins to get the personal feel of what your clients will experience on board.
Who is in the exhibit hall?
The exhibit hall is filled with the biggest and best showcase of products and services touching every corner of the leisure marketplace. Visit the exhibitor list for updates and details on the companies you can meet.
As you can see, when you purchase your franchise, you are working with not only peers in the industry, but leaders in the industry from associations, marketing people, social media information, exhibitors in the industry, professional speakers and the top franchisors in the business. You are not alone in your endeavor to make your home-based Cruise Planner/American Express franchise a #1 success, because CPAE is already #1 in the industry. Call Dan, and see if you cannot get going before this big event in November…you do not want