The nation's largest home-based travel advisor network remains untouched and continues reign as the best travel franchise to own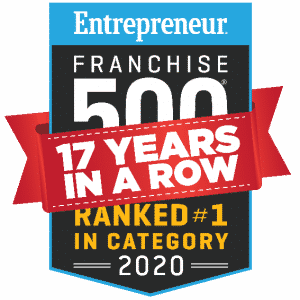 Now, in its 41st year, the annual Franchise 500 Ranking ranks Cruise Planners as the No. 1 Travel Franchise for 17 years in a row based on the brand's outstanding performance of costs and fees, size and growth, support, financial strength and stability, and brand power. It is highly competitive and a sought-after honor in the franchise industry to be recognized on the annual Franchise 500 ranking, as aspiring entrepreneurs continue to use the list as an invaluable resource to research different and reputable franchises.
Since 1994, Cruise Planners' franchise model has changed the travel world and given entrepreneurs the ability and flexibility to start a travel agency business from anywhere, even while traveling. Cruise Planners provides its travel advisors with access to award-winning, innovative marketing; cutting-edge mobile technology; dynamic, hands-on training; lead-generating tools, as well as professional coaching and development.
"Being named Entrepreneur's No. 1 travel agency franchise for 17 consecutive years is an incredible feat for a home-based model. Cruise Planners' unstoppable innovation allows our franchise owners to stay ahead of the curve when planning and booking all types of travel," says Michelle Fee, CEO and founder of Cruise Planners. "We're committed to challenging the status quo and being a leader in the travel industry while always providing superior training, top-notch marketing, support and advanced proprietary tools to help our franchisees run their business effectively and efficiently from anywhere in the world."
Cruise Planners is the best low-cost franchise to own as its No. 1 position on the ranking is a testament to its strength as a franchise opportunity. As independent travel advisors, Cruise Planners® franchisees earn the highest commission in the industry helping their clients plan amazing travel experiences from cruises and land tours to all-inclusive resorts and more.
At the annual Cruise Planners' Convention, more than 100 Cruise Planners travel advisors were recognized for their outstanding sales for the year and joining the Millionaires Club for selling above and beyond a million dollars in travel.
Laura de la Horra, Cruise Planners® franchise owner since 2012 and a member of the Millionaires Club, says, "I wish I had started my business many more years ago than when I did. When I left my demanding corporate America job to join Cruise Planners and start a travel agency, I liberated myself. I had no travel experience, but it was the best decision I've ever made, and I haven't looked back."
Cruise Planners' South Florida-based headquarters, affectionately named Home Office, is a powerhouse of marketing, technology and business development teams with one main goal in mind: To support a nationwide network of more than 2,500 travel advisors from the ground up.
The successful business model offers aspiring entrepreneurs with a love for travel, an opportunity to do what they love with the full support of a proven model of success behind them. The record-breaking company continues to grow and relocated to a new, modern office last year to accommodate its rapid growth and create an optimal work environment for its team members.