Many Americans dream of business ownership and entrepreneurship, but where do you begin the journey? There are two common options to fulfill your entrepreneurial spirit: start your own business or invest in a franchise.
Franchising is a great way to be a business owner without starting from scratch. A franchise provides an existing brand, proven systems, and tools and training to get your business off the ground. Despite all that you get in return, the investment required to purchase a franchise can be exorbitant- in many cases, upwards of several hundreds of thousands of dollars.
A low-cost franchise, however, gives you all the advantages of the franchise model at a much more affordable price.
Check out the top 5 advantages of a low-cost franchise and see why this could be a realistic, affordable and profitable entry into business ownership.
1. Low-Cost Franchises Cost Less
Perhaps the biggest advantage of a low-cost franchise is the smaller investment. Some traditional franchises may require an initial investment of $200,000, plus high monthly fees. A low-cost franchise, on the other hand, can have an initial franchisee fee as low as $10,000.
With a franchise cost that low, you do not have to rely upon loans to get your business up and running. And although there is risk involved in starting any business, by putting less money down, you are greatly mitigating your risk.
Pro Tip: Considering a low-cost franchise? Check out Franchise Business Review,an independent source that researches, reviews and ranks different franchise opportunities.
Less Overhead
Many low-cost franchises are home-based, eliminating the need for brick-and-mortar locations and greatly reducing overhead costs. With a home-based business, you don't have to pay rent, build-out costs, utilities and other payments associated with brick-and-mortar locations. Additionally, most home-based, low-cost franchises don't require much staff, if any, further reducing operation costs.
Pro tip: Decide whether a home-based franchise or traditional brick-and-mortar location is right for you. This will help narrow down your options by category.
2. More Flexibility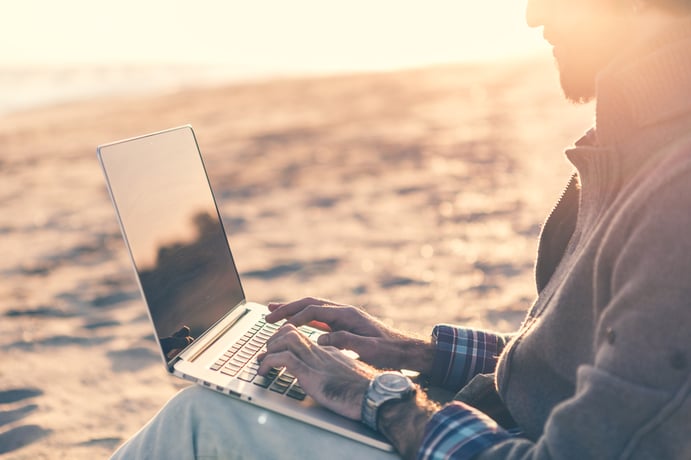 One of the best aspects of low-cost and home-based franchise is the ability to set your own schedule and work full-time or part-time from anywhere.
3. Low-Cost Franchises Provide Proven Success at A Great Value
A key reason people choose to purchase franchises is the considerable amount of success that's already been achieved by the brand. The franchisor has done much of the legwork for you by developing established systems, comprehensive training and proprietary tools to help your business be successful. Just like their more expensive counterparts, low-cost franchises still provide these proven systems and tools, equating to even greater value for your investment.
Pro tip: See how different priced franchises stack up. Compare your options and conduct research through reputable third-party sites. Entrepreneur's Franchise 500 list is a great place to start.
An Authentic Brand
Brand recognition plays an important role in consumers decision to purchase a low-cost franchise. The trust that goes along with a recognized brand and/or affiliation is an invaluable feature for aspiring entrepreneurs—it's a leg up when starting your own business. Building an authentic brand takes time and money, which is why it's important you look for a franchise that has already established a positive, recognizable reputation. According to GoRollick, about 59% of shoppers prefer to buy new products from brands that are familiar to them
Cruise Planners, an American Express Travel Representative, is the nation's largest travel agency franchise with over 26 years of experience as leaders in the travel industry. Not only does the American Express Travel partnership provide brand trust but it additionally shows clients you, as a travel advisor, are backed by a globally recognized name.
Pro tip: Choose a franchise with a known brand name. This can potentially help grow your network faster and gain new clients with the backing of a trusted brand.
4. Established Tools and Technology
Technology has revolutionized the franchise world. Small business owners are benefiting from innovations in lead gen, mobile solutions and time-saving systems. These innovations have been especially apparent in the travel sector.
Once upon a time, travel agents worked on site in an office with countless papers and physical filing systems. Today, many travel agencies can be run from anywhere in the world (even home-based)—all thanks to high-tech tools and technology.
With a low-cost franchise, the value of this technology is even greater, since in many cases, the cost of the technology on its own would far exceed the cost of the franchise.
Pro-tip: When researching low-cost franchises, ask about technology and tools. It should be a priority for any franchise with a successful well-established network.
5. Strong Training and Support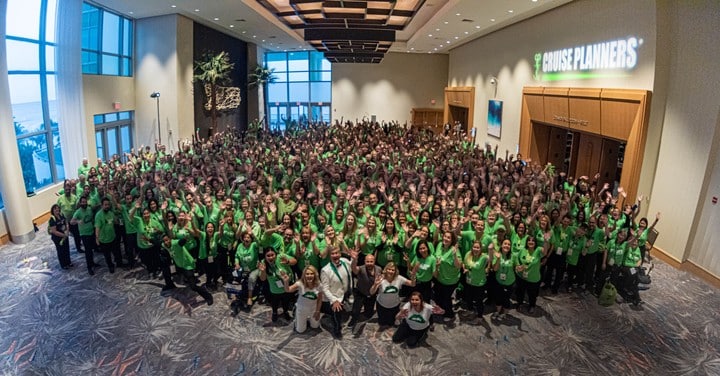 Training and support are often the backbone of a successful business. Whether you have knowledge of the industry or not, it's important to make sure the franchise you are considering will provide lifelong continuing education. Thriving industries are evolving faster than ever, so you need to keep up to date to remain relevant and best deliver products and services to your clients, otherwise they will seek elsewhere.
It's important for the franchisor to tout ongoing education to their franchisees. The only goal is to help you grow a successful business. Industry-leading marketing & technology; dynamic, hands-on training; and ongoing business development coaching is key.
Pro tip: How much training do you need? How much support do you want? When your expectations are realistic and predetermined, it will be easier for you to find the best low-cost franchise prepared to suit your needs.
Cruise Planners is one of the best low-cost franchises that is known for consistently updating and developing tools and technology. Cruise Planners strives to foster collaboration between the company and franchisee and empowers franchise owners to learn about the innovative tools to start a travel agency and grow their business. We are dedicated to supporting franchisees so they have everything needed to grow a successful business.