As an entrepreneur or anyone looking to start your own business, a low-cost franchise can be an appealing option. Not only do you get the proven systems and infrastructure of the franchise, you also pay a much lower fee compared to other traditional franchises. With so many low-cost franchise options to choose from, it is important to understand the differences between each and what you will actually get in return for your investment.
Put simply, just because a business is categorized as a franchise, does not mean all low-cost franchises are the same. The classification of the company only determines the business model and affects how it files taxes. It does not regulate how the franchisor supports its franchise owners through initiatives such as marketing, technology or training.
Before purchasing a low-cost franchise, you should determine what your greatest needs are as a new business owner and how your franchise can help you meet those needs. Below, we go over 7 questions you should ask a franchisor before purchasing a low-cost franchise to make sure you find the best franchise for you.
1. How Much Training Will I Get?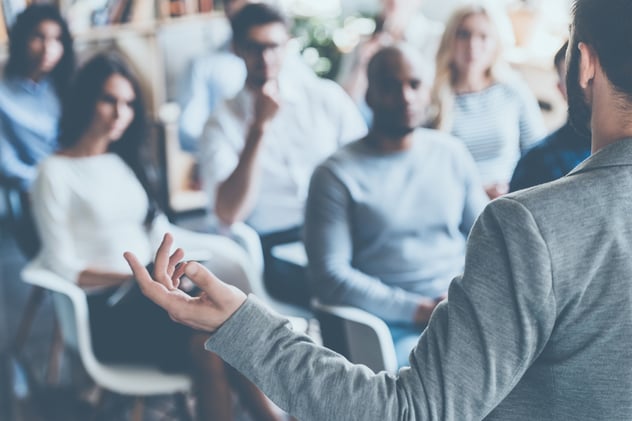 Starting a new business can be hard. Whether it's in an industry you're familiar with or totally new to you, there will be a learning curve. As the business owner you will need to get things up and running, balance the books, build the foundation and start communicating with new potential customers. Ideally, you can go online and do research, or even go back to college—both of which take time.
When you purchase a franchise, however, there is an expectation the franchisor will train you on their systems and model, and in turn, you will represent the brand in a positive way and become a productive owner.
The level of training you will receive will vary widely depending on the franchise. When you are considering a low-cost franchise, determine how much training you want, the depth of training and where it's available to you.
The best low-cost franchises will offer robust initial training as well as ongoing training opportunities for continued learning.
At Cruise Planners, for example, we provide a comprehensive, in-person, week-long initial training with company executives and industry experts, known as STAR University. Additionally, we offer a guided, online training library housing hundreds of courses to help you start your own travel agency and grow your business. We offer six to eight weekly live webinars and in-person training events around the country to help continue your learning.
A good low-cost franchisor should be invested in your success and provide robust training to ensure you have the knowledge and confidence to grow your business.
"Our franchise owners are the best in the industry, and we're invested in each of our travel advisors reaching their sales goals by giving them the best training in the business," said Michelle Fee, CEO and founder of Cruise Planners.
2. Will I Have Access to Support?
When you think of a new business, you can compare it to a new baby. Both are new and exciting, require a lot of attention and can leave you feeling bewildered at times. Like a new parent, you are going to have a lot of questions. How do I do this? Is this normal? How can I get help?
When considering a low-cost franchise, do research and know the level of support your franchisor will provide you. Some franchisors have limited hours, long call waiting times, frustrating communication methods or offer no formal support at all.
The best low-cost franchises will provide proactive outbound support to help you grow your business and have inbound communication channels for when you have a quick question or something urgent arises. At Cruise Planners, each of our travel franchise owners get a dedicated business development coach who helps them train on tech tools, product knowledge, creating a marketing plan, setting goals and so much more to help you be successful. They freely give advice, high-fives and are your "phone-a-friend" lifeline! In addition to your personal coach, there is a Care Team available 7 days a week with extended hours. They are ready to assist with any questions you may have including technical support with tools and sales questions. They have one goal in mind, to support Cruise Planners travel advisors.
3. What Technology Do You Provide?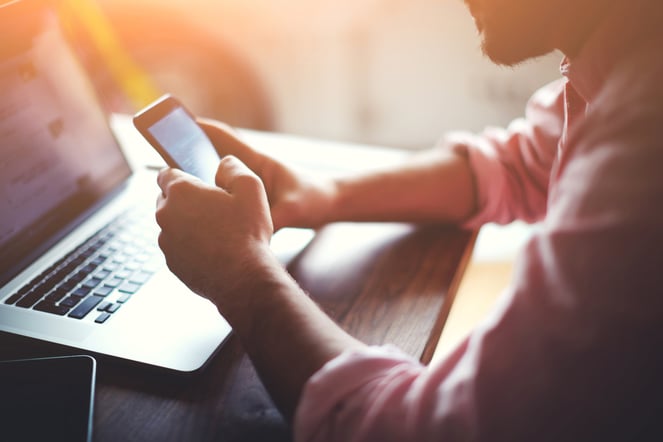 Whether it's a low-cost franchise or a franchise with a high-capital investment, technology is key to the success of your business. It is important to understand what technology your franchisor will provide to you, how it will help you run your business and if there is anything you will be expected to source on your own.
Ask your potential franchisor:
Do you have a dedicated technology team?

Will I be provided a website, or will I have to create this on my own?

Do you provide email sending and digital marketing automation platforms?

Do you provide a customer relationship management

(CRM)

tool?
Are your tools mobile friendly?

Do you provide consumer-facing apps?

Do you provide technology training?

Are there any technology fees?

How will your technology help me drive sales?
At Cruise Planners, we have a large in-house technology team dedicated to creating tools to help our franchise owners drive sales and work from anywhere in the world, even while traveling. This includes a custom CRM system, mobile apps for the franchise owner and their customers, personalized websites, an email automation platform, Amazon Alexa compatibility, on-demand training and so much more.
"As a working mom, Cruise Planners technology has enabled me to do anything. I've seen everything my kids have gone through," says Carolyn Leibowitz, Cruise Planners franchise owner and mother of two. "I'm my own boss, and I work when I want."
4. How Much

Marketing

Support Do You Provide?
Marketing is important to any business's success. You need to get your franchise's name in front of potential customers with an effective strategy. This takes time, money and a tactical thought-out plan. There can be a lot of competition so having this aspect of your business covered is going to be one of the first things on your list. Before you purchase a low-cost franchise, understand how much marketing support the franchisor will provide you and how much you will be required to do on your own. Then ask yourself what your plan is and how much you're willing to invest in marketing.
While marketing support from many low-cost franchises can be minimal, Cruise Planners provides robust marketing to help get your name in front of potential customers. This includes weekly email blasts to clients featuring deals and specials and bi-weekly luxury-focused e-newsletters; a print-on-demand marketing and communications tool; a social media management program to help you create a stronger and more professional online footprint; and segmentation data on your clients to assist in more targeted marketing efforts. Cruise Planners marketing program make it possible and easy to target new clients as well as boost repeat customer bookings.
5. What

Do Other Franchise Owners Have to Say?
Who better to report on franchise ownership satisfaction then the owners themselves? There are independent franchise research companies dedicated to connecting with franchisees and digging up data on satisfaction ratings. Franchise Business Review is a prime example. Before you purchase a franchise, go online and find out what franchise owners are saying- both the good and the bad.
6. What Are the Fees?
While the initial franchise fee may be low for many low-cost franchises, it is important to be aware of any additional fees or costs required to open and operate the business. These fees can add up, and a seemingly low-cost investment can balloon quickly. Make sure to ask your franchisor these questions so you can have an accurate picture of the true cost to operate the franchise:
What is the initial franchise fee?

What is the total investment necessary to begin operations?

Are there real estate costs?

Are there build out costs including furniture, fixtures and equipment?
Are there technology or marketing fees?

Are there insurance costs?

What is the royalty structure or commission split?

What is the length of the franchise agreement?
A franchise disclosure document (FDD) will outline the fees and costs associated with opening the franchise. It's in your best interest to review the FDD and franchise agreement with your own franchise attorney. They help you understand the ins and outs of what you are agreeing to as well as what's being promised by the franchisor.
7. Am I Passionate About This?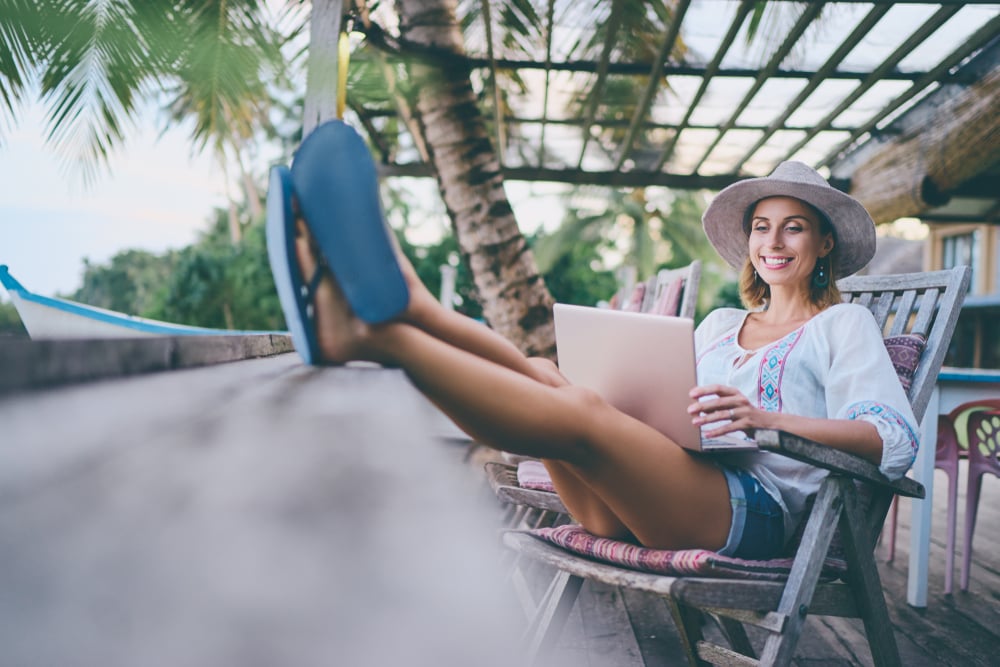 "Choose a job you love, and you will never have to work a day in your life," Confucius once said. Considering this business will be your career, why not make it something you're happy doing? This is your investment and your life. When customers see you're passionate about your business, they will trust you're the best person for the job—it's a win-win!
Cruise Planners travel franchise owners all have a passion toward travel and a zest for life and happiness. With the ability to create their desired work-life balance and gain control of their flexible schedule, they prove Confucius's statement. Our travel advisors have productively collaborated in creating a company culture where fun is the name of the game, individuality is always celebrated, comradery is second nature and the desire to achieve excellence is full circle.