In a continuing effort to support business ownership for the very people who risk their lives protecting our country, Cruise Planners, an American Express Travel Representative, is honored to announce it has upgraded from a 1-star company to a 3-star member of VetFran. As an initiative of the International Franchise Association, VetFran helps military veterans find franchise opportunities – and Cruise Planners is among the elite few to receive this designation, making it the perfect business opportunity for veterans.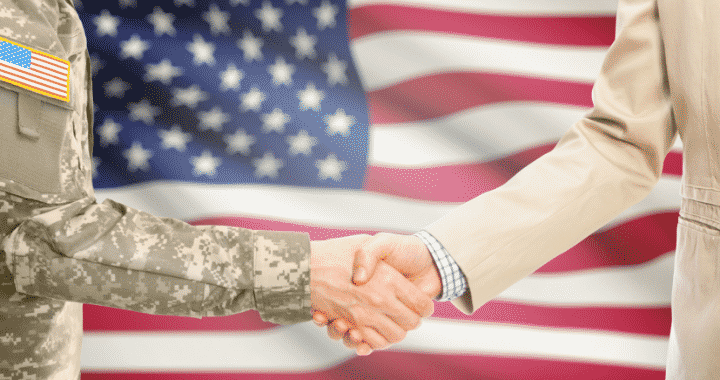 Cruise Planners has a long track record of working with veterans to help them thrive as entrepreneurs, and this improved status comes as a result of the ideal benefits Cruise Planners offers its military franchise owners. Veteran franchisees with Cruise Planners can expect to receive:
A reduced initial franchise fee of $7,900
Free Amazon Echo Dot, your new virtual assistant
$200 marketing credit (additional terms and conditions apply)
$60 design credit
Customized business card template
Cruise Planners® military marketing postcard with perforated business card
One-year premium for Professional Liability – Errors & Omissions Insurance for a co-owner or associate added within the first year (subject to additional terms and conditions)
Free training for co-owner or associate when they attend STAR University with the primary owner
Cruise Planners knows that men and women with military service experience impeccably exemplify the very core values we pride ourselves on, including commitment, teamwork, dedication and drive. So, if you are looking for a veteran franchise opportunity that will truly put you first, then search no further. Cruise Planners is dedicated to helping former service men and women, as well as their families, build strong businesses to help them transition to civilian life and enhance their post-military careers.
Want to learn more? Sign up for one of our upcoming webinars to get in an in-depth look at what makes Cruise Planners such a strong franchise opportunity for military veterans.