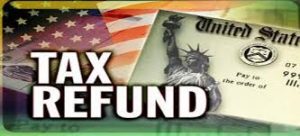 People in business are pretty savvy with numbers, but do they know enough to do their business taxes? They know all about contracts, investments, and deductions. Yet, are they are smart about the Law regarding taxes in business? Knowledgeable enough to know the laws, keep updated on new ones and how your personal life may impact your business life when it comes to taxes?
Research dictates that business owners should hire experts to do their taxes. Though the cost may be high, the peace of mind is worth it. Experts not only stay updated on tax laws and tax breaks, they also can find the small hidden deductions you may be eligible for.
The IRS has listed some of the most important question categories which impact how you file your business and/or personal taxes:
Take a look and see how many of these questions would impact your business or personal taxes:
Frequently Asked Question Categories
IRS Procedures
Filing Requirements, Status, Dependents, Exemptions
Itemized Deductions, Standard Deduction
Interest, Dividends, Other Types of Income
Retirement Plans
Social Security Income
Childcare Credit, Other Credits
Earned Income Tax Credit
Estimated Tax
Capital Gains, Losses, and Sale of Home
Sale or Trade of Business, Depreciation, Rentals
Small Business, Self-Employed, Other Business
S. Resident Aliens and Citizens Living Abroad
Electronic Filing (e-file)
Electronic Filers
Other (Alternative Minimum Tax, Estates, Trusts, Tax Shelters, State Tax Inquiries)
Individual Retirement Arrangements (IRAs)
Let's face it, taxes are a very complex obligation in both our personal and business lives. People worry, overpay or underpay, get red flags suggesting a possible audit on your taxes, and definitely defines the month of April as "no joke" starting with April Fool's Day. It is real, it is here and it is a fact of life. Let the experts have the headaches, heartaches, and be responsible for any heat from the IRS!
If we do our homework during the year as a business owner, and then hand over our paperwork to experts at Tax Season time, we will live a much more peaceful, successful and productive life, even with taxes to pay.