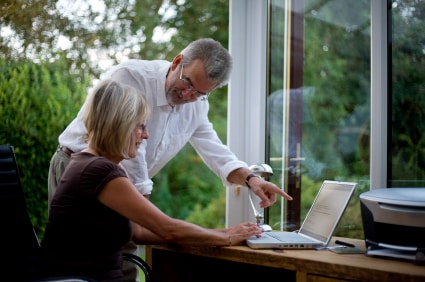 While attending a retirement seminar the other day, a question posed to the audience led one to think…"What does retirement mean to you?" There were the usual answers, travel, play golf, join clubs, find hobbies, volunteer, sleep in, or just try to find something to do as suggested in that highly anticipated concept of having the free time to do things.
However, for many in this baby boomer generation, retirement has notably shifted from the concept it used to be. People are healthier today and very active, and the impact of the economy, has deeply influenced the potential retiree to shift the course of early retirement to later in life. Thus, the benefits include collecting more of their Social Security when they finally do retire.
For Baby Boomers, the achievement of many years of intense yet rewarding work, has reached the pinnacle of success in the corporate arena. Therefore, the new retirement definition, for baby boomers, means finding a career that may be less stressful - one that allows more time with family, and essentially, just slowing the pace down.
So, if the perception is to slow down the pace and stay out of the corporate rat race, with all the bulging briefcases, big business, and big meetings, then where can the "semi-retired" find the best fit for themselves? If the words flexibility and freedom is the boomers' key to a "new adventure" instead of retirement, then we may have an answer for you.
Cruise Planners/American Express is the answer for travel lovers; and retirees could even be the next small business for the semi-retired baby boomers. You may love to travel, and if you love to continue being productive, then getting into a travel franchise may be just the opportunity you have been looking for.
Did you know that one out of every 12 businesses is a franchise? For a low investment of less than $10,000, you could sit in your own home, (no traffic, no bad weather, and no crowds) and assist people in planning their cruises.
There are two ways to partner in the travel industry. You can affiliate with someone as a Host, or you can own a Franchise. The difference is - one is membership-based where you are out to make money; the other is that your success as an owner means their success as a company.
If you have doubts about what to do, take a cruise – we will be glad to plan it for you! If you are a travel buff, and love it - talk to us about what to do in your spare time in between cruises…after all, YOU will know all about the business already…why not make some income by talking about it to others!