Would you believe me if I told you that there was a work-from-home franchise opportunity that also allowed you to travel the world, bring people's travel dreams to life, and make money while doing so? Probably not, right? Well, I'm here to tell you that it absolutely exists, because here at Cruise Planners, you can do all of that and much more by becoming a home-based travel agent.
I already know you're very interested, so here are 8 things you should know about becoming a home-based travel agent, what to look forward to as a travel entrepreneur, and how you can get in on the action with Cruise Planners.
1. Work Will Never Feel Like Work
In order to become a successful home-based travel agent, you'll need to travel, explore and tour products and destinations so you can best sell them to your future clients. To give you an idea of this, it's extremely common for Cruise Planners travel agents to go on familiarization trips, or FAMs, with other travel agents. Instead of sitting at a desk for nine hours a day, spend your work hours cruising the Rhine, trekking to Machu Picchu or sipping volcanic wines in Santorini. Sounds like a hard life!
But just remember that although it may not feel like it, FAMs actually count as working time! Once you officially become a home-based travel agent, it's crucial to experience every trip through the eyes of a travel agent and envision which vacations would be best for your clients. Enjoy the trip, but don't let yourself lose purpose – while it might feel like a vacation, keep in mind that you're on the clock.
2. Bid Farewell To Your 9-5, Say Hello To Flexible Scheduling From Anywhere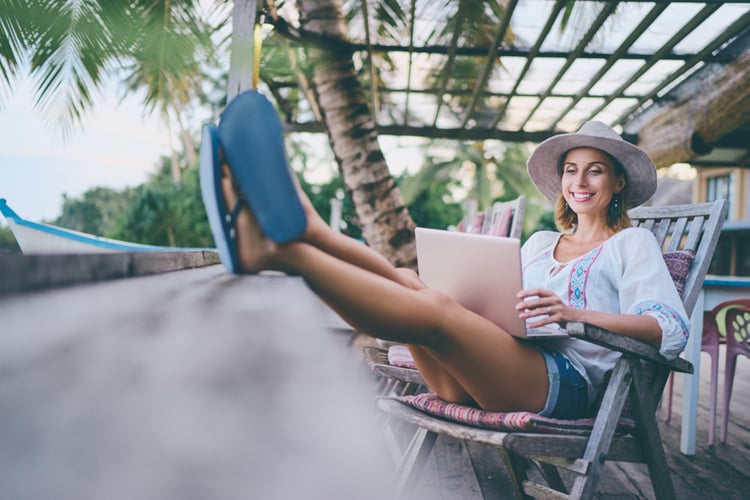 As a home-based travel agent, you'll be able to choose your hours and decide where you want to work. Being a travel agent gives you immeasurable freedom, whether you want to throw on your comfiest sweater and work from the couch in the late hours of the nights or get in your swimsuit and tan by the pool while you answer some emails during peak sun hours. With time, you'll learn to develop a schedule that works for you. Plan your days around important events that a typical 9-to-5 may make you miss out on, such as taking the kids to their after-school activities or making it in time to happy hour before the end of the specials.
It's also important to note that clients may want to meet outside of typical working hours to discuss vacation plans. And don't forget to be available to your clients while they're on the vacation you planned for them – the last thing you want is to leave them stranded if a flight gets canceled!
3. Cruise Planners Offers the Support and Guidance You Want and Need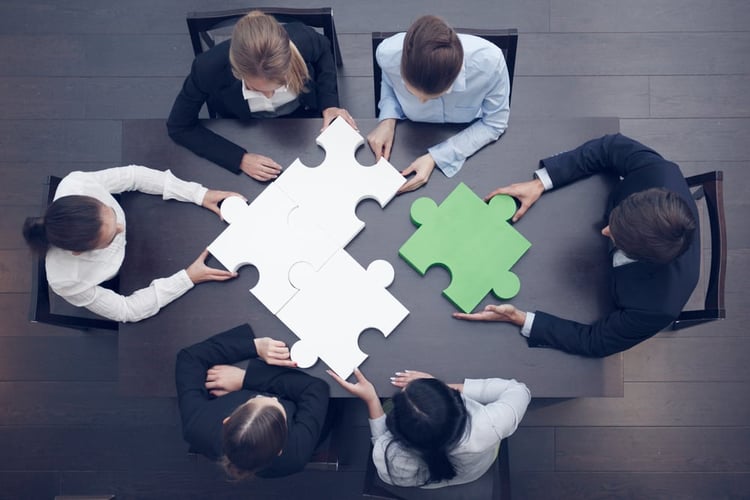 Become a home-based travel agent for a travel franchise that treats its members like family and helps them through the good and the bad. At Cruise Planners, we pride ourselves on exactly that.
Of course, many entrepreneurs want to go it alone, but it's not easy for one person to be their own marketing team, technology team, digital marketer and salesperson while growing their business. There is simply no feasible way for one person to focus on all of these tasks successfully and maintain strong customer service. But here comes Cruise Planners to the rescue, because its business-in-a-box franchise model will provide you with all of the necessary support and assistance, so you can focus on what you signed up to do – sell.
4. Your Office Space, Your Clothing Taste
OK, so maybe you already knew that there wasn't a dress code for when you become a home-based travel agent. This is a really great thing not only for your business but also for your personal life. Being able to skip the hassle of waking up early to get ready and bustle through rush hour traffic will give you so much free time that you can use to hit the gym, enjoy your morning coffee without being rushed and relax as you plan your goals for the day. That's the beauty of being your own boss – you make the rules.
5. People Love To Take Vacations, So Take Advantage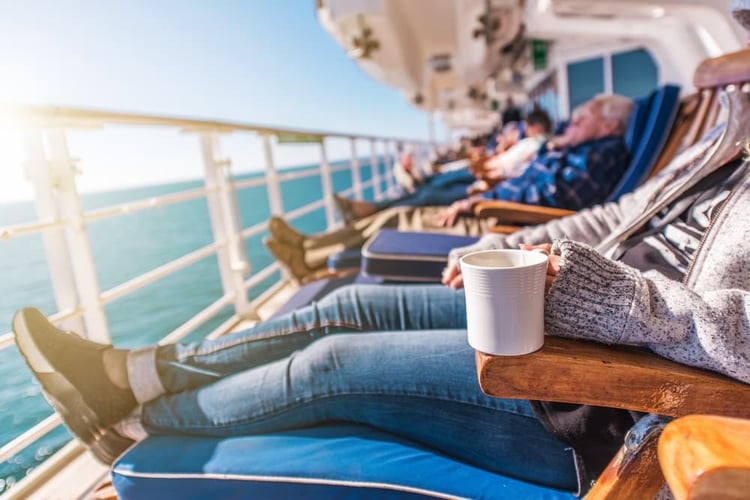 The travel industry is growing, and there's no denying that. Cruise Lines International Association (CLIA) reported that there are a projected 30 million passengers expected to cruise in 2019 alone and that demand for cruising is steadily increasing every year. With many new cruise ships debuting in 2019 and beyond, there's plenty of cabins to fill and you have the pleasure of filling them!
And traveling isn't just limited to cruising. Statista reports that figures are forecasted to exceed 1.8 billion international tourist arrivals by 2030. I'll give you a second to let that number sink in.
6. Millennials Are The Generation Most Likely To Use Travel Agents
To some people's surprise, Millennials are almost twice as likely to use a travel agent as Gen Xers and Baby Boomers, according to a recent MMGY Global study. And as the Millennials get older and earn more expendable income, their desire to travel will also increase. But that doesn't mean that you should forget about the other generations – they're all still huge forces that need to be marketed to!
7. You Don't Need Experience In The Travel Industry
If you're new to the travel industry, don't fret, because you're actually in the majority. Eighty-five percent of all Cruise Planners franchisees come from outside the travel industry, meaning that almost all of our franchisees have no prior professional travel experience – just a love for travel.
To help you get to know the state of the industry and how to sell travel, Cruise Planners hosts a 6-day, in-person training in Fort Lauderdale to get new travel agents up to speed on all things travel. We also offer travel agent training in the form of webinars to help your home-based business thrive. The benefit? You'll learn from the ground up as you train with and learn from experts in the field.
8. Awards Definitely Matter
Don't you want to invest in a company that earns the highest travel commissions because of their prestige in the travel industry? How about a low-cost franchise with award-winning marketing materials? What about one of the hottest businesses to franchise in America? Check out our complete list of travel, franchise, business and even social-giving awards – many of which we have earned year after year! The list has grown tremendously in the last couple of years, and it will continue to grow for years to come.
Cruise Planners offers you the training, support, technology and marketing you need to get up and running as a home-based travel agent. Ready to be your own boss?