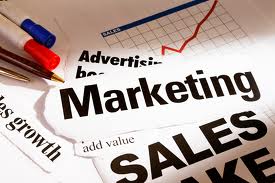 In the Harvard Business Review, Marketing Guru, Theodore Levitt, describes the art of marketing your business in profound terms.
He proposes that "selling focuses on the needs for the seller, marketing focuses on the needs of the buyer". In other words, sellers are more concerned with selling their products that will produce cash…where marketing is of course interested in the profit, but more so, in satisfying the needs of the customers by offering the best product and all that combines creating, delivering and finally consuming it.
Levitt, also stated that, "Your product/service offering should be geared towards what the customer Wants, not what You Think they want. Some companies remain focused on the practice of building the product and assume the customer will come."
In the franchise industry, Levitt emphasizes that we need to create and deliver the right marketing message by:
• Focus on the customer
• Use Franchisees to survey their customers to identify their needs
• Fully learn what customers want
• Adapt and adjust to meet the customer's needs
• Maintain control over the customer offering
Levitt sites that in the franchise industry there are some steps we can take.
He says that Franchisors looking to grow their franchise network should view prospective franchisees as customers. Who is the target franchise prospect? Understand what your potential franchisee wants and hopes to achieve. Outline the details instead of having just one objective of making money.
In particular, when you have a franchise, Levitt contends that the bottom line is not making the money even if your business is growing. The bottom line is satisfying the customer so you can sustain their business.
This article contains excerpts from a "Franchise Know How" blog.