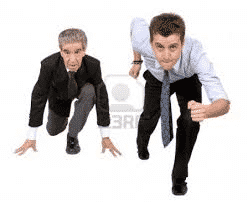 The job market is still volatile for many; competing boomers, government workers, corporate employees, and blue-collar workers are taking early retirement packages, or they are being forced out of their job or benefits of many years.
It is a reality that many professionals have little control over the markets need for downsizing. Companies are cutting insurance benefits offered or mandating a higher by the insurance companies. Those over 50 years of age are competing with the younger science/tech generation who will accept less money while the older workers will accept the buy-out packages.
There ARE options however. Baby Boomers and buy-out employees are turning more and more to Franchising, in particular, in the Cruise industry. Cruises, while enjoyed by all ages, are especially attractive to older business people who are looking toward retirement soon and they want to slow down the pace of corporate pressures.
All that accumulated knowledge and experience can be put to good use however, in the cruise planners industry. You can handle your own small business right from home and take charge using all those years of business experience to draw from, and make your own business the success your career enjoyed.
Ageism is an unpleasant fact that eventually we all have to face. There are limited risks in owning a franchise and beyond being a low investment opportunity, it only requires someone with a good work ethic and the will to enjoy the benefits of the work you do as you streamline your previous "corporate" ambitions.
The age of technology has usurped many over 45 years of age who either lack the interest in learning it, or are struggling with the demands of keeping up with the ever-changing technology. Loopholes around the hiring process will support age discrimination as a factor for choosing which employee to hire, the older or younger one for the job.
Specifically the cruise industry is a low-cost, low-overhead investment that bypasses the trial and error of starting your own business by offering the entire package for the business.
• Investment cost less than $10,000
• Training is offered through Cruise Planners University
• Sales & Marketing support is provided by the leaders of the industry
• You can work from home keeping overhead to a minimum
• You can travel using the benefits that a cruise industry offers.
• You are your own boss, you decide on the growth of the business
• You can enjoy cash profits almost immediately
• You can STOP looking for a job where you ultimately will be downsized once again!
Do not let the job seeking experience get you down. Take positive steps to embrace the idea of owning your own small business. Let's face it, technology is here to stay, but you can stay too…no matter what the age – in the cruise industry.