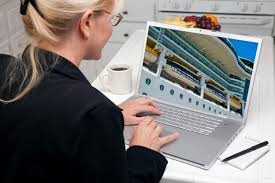 Doing your homework for the possible purchase of a Cruise Planners/American Express Franchise? Here is some pertinent research information to help you as we look at the present growth in the industry and the future predicted growth.
This information was provided by a Market Watch Company with contributions from Sources: Cruise Market Watch's proprietary Cruise Pulse™ and Port Pulse™ databases, Royal Caribbean Cruises, Ltd., Carnival Corporation and plc, NCL Corporation Ltd., Cruise Lines International Association (CLIA), The Florida-Caribbean Cruise Association (FCCA) and DVB Bank.
The growth rate for the cruise industry has an estimate of 7% rate from 1990-2017. This is because there are more ships that are new, local ports, additional destinations to go to which includes both on-board and on-shore activities. Statistics indicate that only 53% of the North American Market or 24% of the whole United States Population have ever taken a cruise.
In 2013-2014 there will be 13 more cruise ships added and ships from 2014-2015 predicts a $3.2 billion increase in revenue.
Now you will ask why you would choose the specific franchise Cruise Planners/American Express to invest in. What sets them apart from other travel investors?
• For 10 years in a row, CP has ranked #1 in the industry and #34 in the world
• Low cost and no travel experience is necessary
• Has over 900 home-based franchise owners
• It is recession-resistant
• Offers franchise ownership and is a full service travel provider.
• CP has the highest commission levels in the industry
• Free direct mail programs
• Free Social Media interactive pages
• Mobile Tools that help you work from anywhere
• Mobile apps for smart phones and tablets
• Buying power and group inventory
• Training programs with over 600 training modules, videos and webinars
• Accounting and Customer Management web-based software
• One-on-one coaching and development
• People have confidence in the Blue-box called American Express
Just a minute, there is more if you can believe it. Cruise Planners University provides continuing education, and top-notch training and support. Training includes visiting ships, supplier seminars, trade shows, and computer labs.
Finally, it is a family affair. A staff of over 50 experts provides all the tools necessary for you to be a success. Do not forget to add this information to your binder of resources for purchasing one of the top franchises in the country for over 10 years. It's a keeper!