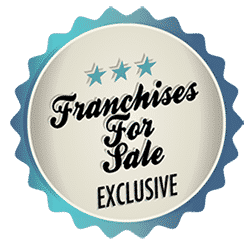 As you browse the internet looking at small business websites, or even as you are reading your monthly business magazines, you will inevitably come across ads that read, "Franchise for Sale".
Now considering an investment in a franchise business requires pre-planning and lots of homework. Your first step before even creating a business plan would be to research your reasons for wanting to buy a franchise in the first place.
These questions are only the very first steps you need to consider before you dive into the business of actually purchasing a Franchise for Sale. After you have sufficiently thought out your personal agenda you then start your investigative work that will help you to formulate your business plan for operating a travel franchise.
Is there a specific criterion for owning your own franchise?
Should you look into the most popular franchises or try to invest in a unique low competitive franchise business, which can generate high growth over the years. Would you make this a family affair seek a partnership with another who wants to own a franchise?
What about the location of your franchise? If you don't find one for sale near your city, would you consider moving to purchase a franchise? Do you want to work from home or from an office?
What are your hobbies? Interests? Passions in life? Would any of these (like traveling) have a Franchise for Sale? These are all things you love, so the business would feed your interests.
Do you have enough collateral to back up the purchase of a franchise? Have you considered low-cost franchise opportunities?
You will probably want to make a list of Franchises for Sale so you can sort them out according to interest and location first. Once you keen in on the particular franchise for sale and narrow down the locations you are interested in, you can start addressing the franchise agreement.
You will want to comparison shop the financial performances of franchises you are interested in purchasing. You will look at all aspects of the business and research the many references on the internet or in business trade magazines to help you see the big picture, financially.
You will want an attorney that has franchise knowledge who can assist you in negotiating agreements and changes toward a business deal that fulfills the purchase of the franchise. This attorney will not only help with the contractual end of the business, but if there are partnerships involved, negotiate with your potential partner's attorney as well, to consolidate a solid agreement for all parties concerned. Usually, in a Franchise for Sale agreement, the actual contract is already made by the franchisor and the franchisee simply agrees to the contract as written.
There are many aspects to purchasing your own franchise. Be sure to look into the many facets of a Cruise Planners travel franchise so you can get a first-hand look at all aspects of the travel business and the lucrative packages offered. This website will tell you all about Cruise Planners University (CPU), a University for Travel Agents to gain certifications to sell various types of travel. The website also provides news on not only purchasing a work from home travel franchise, but provides expert advice and marketing ideas to help you with your decisions. Cruise Planners is one of the many wonders of the Cruise World franchise!