Cruise Planners® Proves Mark Zuckerberg's New Changes Can Still Drive High-Touch Results on the Social Platform
Social media has changed the way consumers interact with brands, media and each other. In fact, the average person will spend nearly two hours (approximately 116 minutes) on social media every day, according to an infographic published by Social Media Today:
To stay relevant in this ever-changing world, a travel agent needs to be up to speed on the latest and greatest social media trends, but it's hard to stay ahead of the curve when the game keeps changing. For instance, just this year Facebook announced a major change affecting its algorithm that will place more value on "meaningful social interactions" versus finding "relevant content," according to CNBC.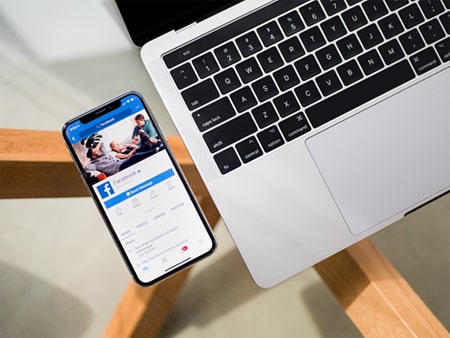 These changes are expected to roll out in different phases over the next several months. Here are a few key questions you should be asking yourself to maintain a top-performing travel agency franchise as these changes are being implemented.
What does this mean for small business owners?
This is yet another way that Facebook is trying to monetize its platform. Facebook continues to evolve and wants companies to start buying ads, boosting posts and investing in pre-roll ads (or ad breaks). Facebook is simply exploring to see how they can maximize profits as a public company. Think: it's a pay-to-play world out there for brands since small and big companies alike are competing for the same Facebook audience. Therefore, the best practice is to continue following the general marketing rule to diversify with other avenues to obtain a complete marketing mix. Also, it's important to remember as an independent travel agent, be sure to use Cruise Planners' eSource for your customizable and shareable templates, tools and other resources that will help you engage with your targeted markets on social media when utilizing Facebook in search of travel business opportunities.
What does this mean for my clients and travelers?
It's definitely a great move for Facebook users, since user-generated content will be priority. Social media's original focus remains; it's about authentic and genuine engagement, so clients and travelers will use their personal pages to engage with those they like. To avoid being filtered out with the clutter, travel agents should continue to use social media to paint the picture that they are a traveler first and that they sell travel – through their personal profile pages.
How can travel agents still drive engagement?
Social media is all about quality, not quantity––and driving genuine engagement on both personal profile pages and brand pages. Savvy travel agents can start asking their followers to choose "See First" in the newsfeed preferences to make sure they always see posts from their favorite pages. They can use their brand pages as a reference point for contact info, engagement through the CP Social marketing program and to pay for targeted ads to attract new clients who aren't already connected via Facebook.
To diversify your marketing mix, a travel agent should have a technology platform that matches the best of marketing with strategic insights. Overall, travel agents should not rely solely on a social media presence to grow their travel franchise – it should be part of a complete marketing mix with traditional media, marketing materials, public relations, events and more. Cruise Planners® provides its network of home-based travel agents a variety of travel agent technology tools to help them promote their business with automatic and hands-free marketing, the right technology and easy-to-use mobile apps and Artificial Intelligence so travel agents can focus on selling travel.
With the right franchise partner, travel agents can remain competitive and ahead of the curve when it comes to social media opportunities. Visit the Cruise Planners® franchise website to find out more about one of the best travel franchises to own today!