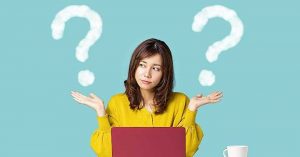 When starting a travel agency, partnering with a larger network can have many benefits, including providing increased buying power, giving access to business support and minimizing risk. In the world of travel, there are two traditional options for forming this type of partnership: affiliate yourself with a host agency or own a travel franchise business.
What is a Franchise and What is a Host?
As a franchise owner, you are essentially buying a business with proven paths you can follow toward success. You own and operate your own travel business and have the power of tried-and-true systems and an established brand behind you. This can give you access to lower travel rates and the potential to earn higher commissions. You are also provided with robust technology, cutting-edge marketing and ongoing training and support, meaning that even as an independent business owner, you're never alone.
A host company is simply a membership organization. The collective buying power of the group allows members access to better rates from travel providers compared to an independent operator. As a member of the host, you may also have access to limited training, marketing and support.
Comparing Costs: Consider Overall Earning Potential
One of the first comparisons people will make when considering a franchise or host is the cost. While initial costs are certainly important, perhaps it is more important to evaluate your overall earning potential.
For those who are new to the travel industry, a franchise will typically have a higher upfront cost. However, for experienced travel advisors simply showing your existing books of business, that fee can be greatly reduced and may be comparable to a host agency. Plus, the built-in benefits included in the franchise fee are so much greater.
Michelle Fee, CEO and founder of Cruise Planners, an American Express Travel Representative, noted, "With a franchise, you have access to marketing programs, technology tools and ongoing support and training, all included within the franchise cost."
This allows you to spend less time worrying about administrative tasks and more time focusing on selling travel and supporting your customers, which can lead to more profits.
By comparison, host agencies typically have a low upfront startup costs, and while this can be appealing at first, ultimately you get what you pay for. Technology tools, marketing programs and business development support are limited, if available at all.
And as Michelle noted, "Establishing each one of these pillars on your own would be incredibly time consuming and very costly."
Understanding Commissions and Fees
In addition to upfront costs, it is also important to consider commissions and fees. Commissions are the money you earn from a travel provider each time you make a sale. You will then pay a fee to the franchise or host. This may be a flat royalty fee based on the total value of the sale you make, or it could be a portion of the commission you earn.
Each host or franchise will have a different commission structure, and it may even vary depending on the type of travel sold. While it can be tempting to look at the commission split only on face value, like the initial cost, you should also consider how the commission split will impact your earning potential in the long run.
Cruise Planners franchise owner Rodney George started with a host agency before coming to Cruise Planners, and he recalls how the perceived cost savings of a host ultimately weren't worth it.
"I came from a host, and I gave up a percentage of my income to come to Cruise Planners," George said, "but my income is five times greater now than it was four years ago, just because I don't have to go out and re-invent all the stuff that just happens automatically with Cruise Planners. The marketing, the technology, the support – all that stuff is just done."
That's one of the biggest benefits of a franchise according to Cruise Planners CEO.
"At Cruise Planners, we do all the heavy lifting, so our travel advisors can have more time to sell," she said. "And when our advisors have more time to sell travel, they can earn more profits for their business."
The Importance of Proven Systems and Brand Recognition
In addition to the many programs and support, one of the biggest benefits of a franchise is that you are buying into an established brand with a history of success. In the case of Cruise Planners, it also comes with the trust of the American Express Travel affiliation.
"With a franchise, you have a proven model of success to help your business grow, reducing the risk of failure compared to a traditional new business," Michelle said.
A franchise company such as Cruise Planners has spent more than 25 years refining its systems and tools to ensure its travel advisors are successful. This long history provides tremendous brand recognition and trust, which are critical to growing your business. Because you don't have to build a brand yourself, you are able to get to market quicker and spend more time focused on selling.
With a host, you may get some increased buying power compared to an independent operator, but you are not getting the proven systems and the brand equity that come with a franchise. Instead, you will have to work to build your own brand, a task that can be incredibly time consuming and costly for a small business owner.
Finding the Right Fit
Both franchises and hosts offer benefits to independent travel advisors looking to grow their businesses. Although the initial costs of a franchise may seem higher, the support, programs and proven systems provided by franchises may ultimately lead to a greater earning potential where you remain in control of your business growth.