As we delve deeper into 2023, and see the robust demand for travel, we know now is a good time to explore destinations that will offer unforgettable experiences. From secluded beaches to vibrant cities, here's a curated list of the top travel destinations that Cruise Planners has seen in the first half of the year explode. From idyllic tropical islands to historic ports steeped in culture, here are the top cruise destinations to add to your 2023 travel plans.
Caribbean Islands: Paradise Found! The Caribbean Islands remains a perennial favorite among cruisers, offering a blend of white sandy beaches, turquoise waters, and vibrant cultures. Set sail to popular destinations such as the Bahamas, Jamaica, and the Virgin Islands, where you can relax on pristine beaches, snorkel in coral reefs, and immerse yourself in the rhythmic local vibes. Travelers can visit national parks such as El Yunque National Forest in Puerto Rico and Arikok National Park in Aruba. The Caribbean also boasts of storied historical sites like forts, plantation houses, and museums to learn about the region's past. Landmarks such as Castillo San Felipe del Morro in Puerto Rico and Nelson's Dockyard in Antigua are worth a visit. The Caribbean is also home to several remarkable underwater attractions. Visit Stingray City in the Cayman Islands, where you can swim with friendly stingrays, or explore the underwater sculpture park in Grenada, known as the Molinere Underwater Sculpture Park.

Europe: From the beauty of Norway's fjords to the iconic, blue-topped buildings in Greece, Europe is a top destination. Cruise from Athens to Santorini, Mykonos, and Crete, immersing yourself in the rich history, delicious cuisine, and breathtaking landscapes that Greece has to offer. From the storied romance of the Eiffel Tower, to the poignant tours of Normandy, to the double decker buses of London, every country in Europe is bustling with tourists. Visit the stunning Sistine Chapel, or take a Canal Ride in Venice, Italy or if you're an art buff, tour the Museums in Paris, France and visit the Louvre Museum. Explore the unique white-washed buildings of Santorini and take in a stunning Greek sunset. AmaWaterways, Avalon, Viking, Seabourn, Azamara and Regent all offer great itineraries to different parts of Europe.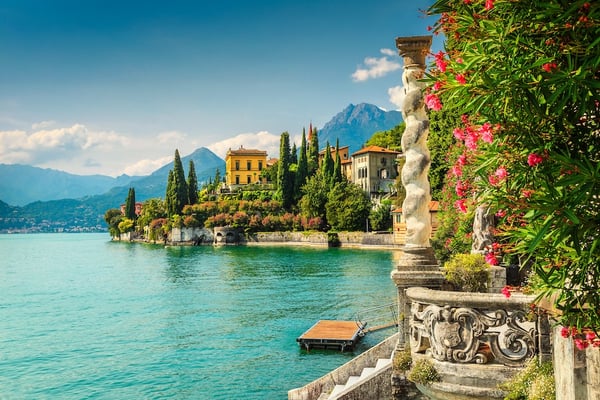 Alaska: For nature lovers and adventure seekers, an Alaskan cruise is an experience like no other and consistently delivers. With ports like Juneau, Ketchikan, and Skagway, the untamed beauty of Alaska will leave guests awe-inspired. Holland America, Princess Cruises, and Celebrity all offer robust cruise itineraries through Alaska. The Alaska season is typically May – September with June and July being peak season. Too late to book for this summer, no problem it's never too late to plan an Alaskan vacation. Alaska has something for everyone and you can explore Denali National Park, which is home to North America's highest peak, Mount Denali. Whale watching, kayaking through Glacier Bay National Park and witnessing glaciers calving are a unique experience to Alaska. If you go during the winter months, seeing the Northern Lights is a spectacular sight to behold. And don't forget dog sledding or the Mendenhall Glaciers. Alaska is a must do for nature-lovers alike.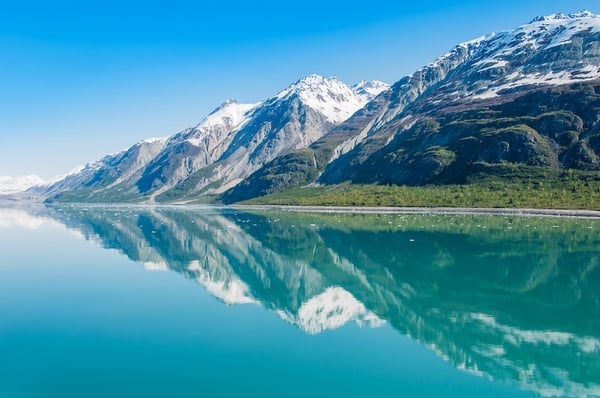 Canada & New England: For those looking to stay closer to home, the beauty of Canada and New England are a sight to behold, especially during autumn. Visit the beautiful famous cities of Vancouver and travel to Vermont and Delaware to see the charm of the Northeast. Try a river cruise such as American Queen Voyages & Tauck and learn about the history of the land. Visit Acadia National Park in Maine, known for its stunning coastal landscapes and experience the beautiful fall foliage in Vermont's Green Mountains or New Hampshire's White Mountains. Enjoy the coastal town of Cape Cod and visit the iconic beaches, lighthouses and charming towns. If you haven't seen the awe-inspiring power of the falls and visited the multicultural city of Toronto, you're missing out. See the stunning blue lakes and the natural beauty of Banff National Park in Alberta.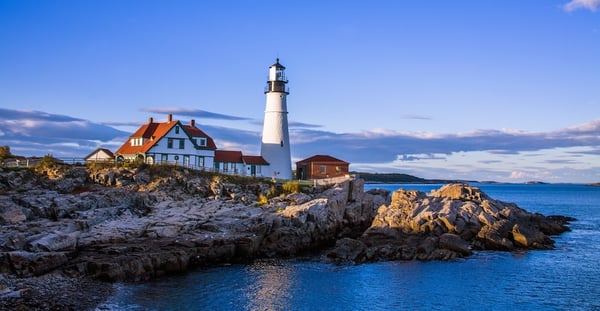 Panama Canal: This is not the most well-known destination for cruising, but we've seen a major uptick in clients wanting to travel to this part of the world. To learn more about the region and the world-famous canal, you can visit the Miraflores Visitor Center, which gives visitors access to a museum, observation decks, and an audiovisual presentation about the canal's history and operation. You can watch ships passing through the locks and learn about the engineering marvel of the Panama Canal. You can also explore Gatun Lake, which is a vast artificial lake created during the construction of the canal. It offers opportunities for activities like boating, kayaking, and fishing. You can also take a boat tour or visit the islands within the lake. And while you're there, don't forget to drop by Casco Viejo, a UNESCO World Heritage Site that offers historical landmarks, cafes and shops.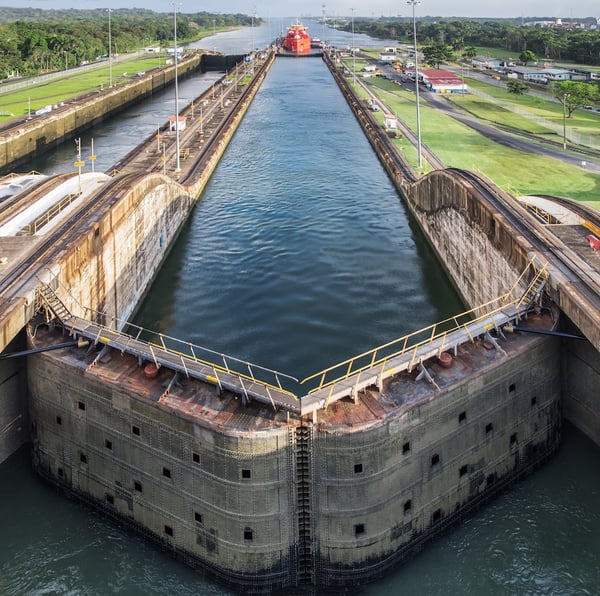 Hawaii: With its endless beaches, tropical weather and lush hiking options, Hawaii is a perennial favorite and no-brainer when it comes to a vacation destination. Whether it's Kauai, Oahu or Maui, Hawaii is hard to beat, especially for summer vacations. While you're there, visit the Hawaii Volcanoes National Park located on the Big Island, which is home to the active Kilauea volcano. Visitors can take helicopter tours and fly over lush valleys and breathtaking waterfalls or go snorkeling or scuba diving. Don't forget to take a road trip on the Road to Hana in Maui and see the picturesque coastline up close and personal. And, of course, don't leave Hawaii without getting your hands on some shaved ice or trying your hand at surfing and enjoying the endless beaches that will create lasting memories for a long time to come.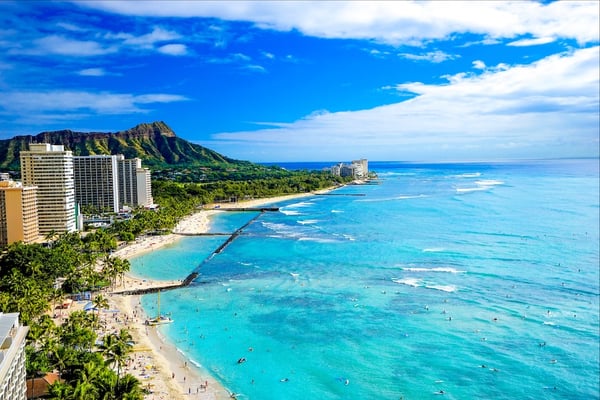 Mexico: Looking to see the Mayan ruins or the beautiful beaches of Cancun, Tulum and Riviera Maya? Mexico has you covered. Every major cruise line has select sailings to Mexico that is sure to be a cultural treat and time well spent. Virgin Voyages, MSC and Royal Caribbean have countless itineraries to this part of the world. To enjoy all that Mexico has to offer, travelers can explore the Mayan Ruinsand visit archaeological sites such as Chichen Itza, Tulum, and Palenque to marvel at the ancient ruins. Or if relaxation and sunny beaches is what you're looking for, visiting the renowned beaches of Cancun, Playa del Carmen, Tulum, or the Riviera Maya will leave you refreshed and renewed. And a trip to Mexico City is a sure way to immerse yourself in the famous cuisine and vibrant culture that Mexico is known for.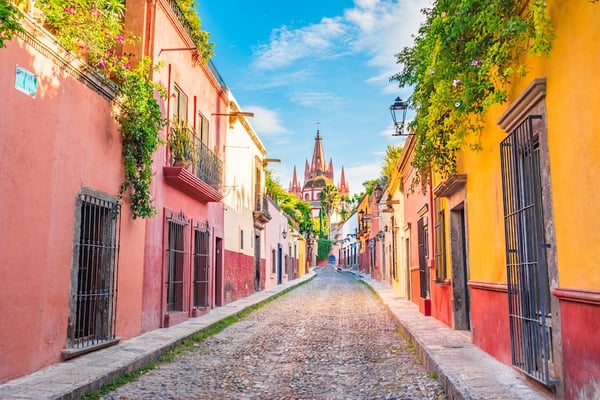 As you plan your cruise adventures for 2023, these top destinations promise an incredible combination of luxurious sailing and awe-inspiring destinations. Whether you're seeking cultural immersion, natural wonders, or simply a relaxing getaway, these cruise destinations offer something for everyone. So, step aboard a luxurious ship, indulge in world-class amenities, and set sail on a remarkable journey to explore the world's most captivating destinations. Bon voyage! To become a travel advisor and help clients book memorable vacations this summer, contact our Cruise Planners Franchise Development Manager today to find out more!