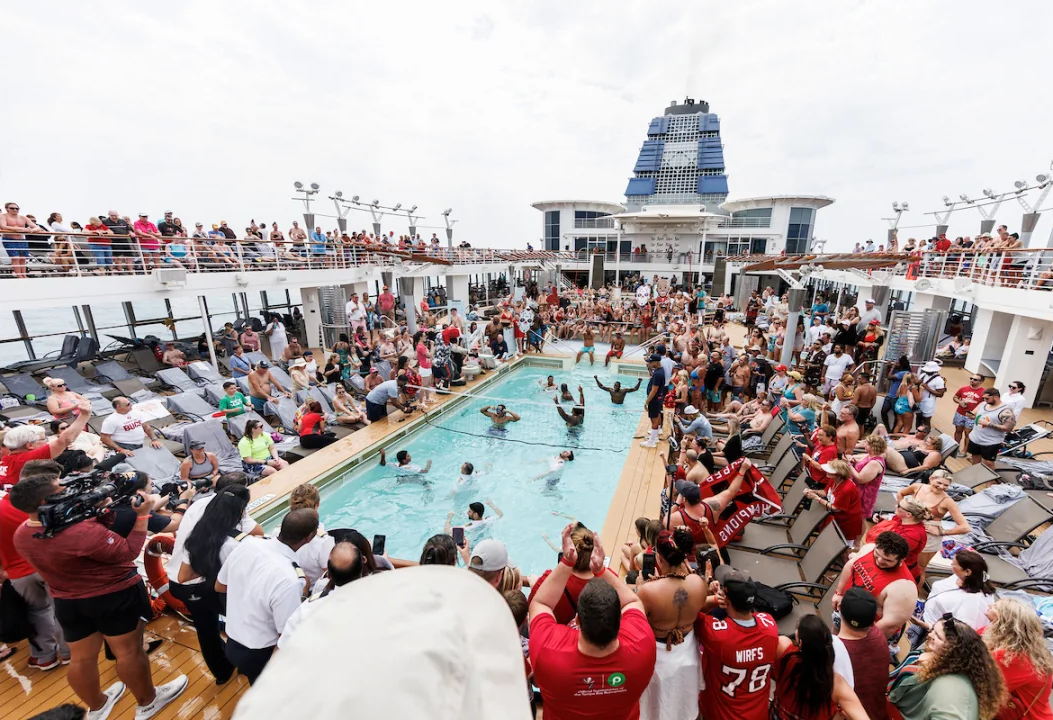 At Cruise Planners, we know that owning your own business can be a dream come true. That's why we're always excited to share success stories from our network of travel advisors.
Our franchisees, Julie I. and Tawnee S., recently had the incredible opportunity to partner with Celebrity Cruises and the Tampa Bay Buccaneers to design the inaugural Tampa Bay Buccaneers Cruise.
The event was such a success that it even caught the attention of the media – check out the video below to see the highlights.
Their amazing event was a huge success, bringing together fans from all over the country for a once-in-a-lifetime sailing experience. From exclusive access to the players and behind-the-scenes tours to luxurious accommodations and top-notch dining, the Buccaneers Cruise was truly an unforgettable experience for everyone involved.
And the best part? Our franchisees were the ones who made it all happen, using the training, resources, and support provided by Cruise Planners to become expert travel advisors capable of creating these kinds of amazing experiences.