Sandals Resorts names Cruise Planners Top U.S. and Worldwide Host Agency, further establishing the network's dominance as a leader in land travel, proving its investment in this travel sector
Cruise Planners, an American Express Travel Representative, ranks No. 1 not only in the U.S., but in the world in sales for Sandals Resorts International. At the 17th annual Sandals Travel Agency Recognition (S.T.A.R.) Awards held recently at Sandals Ochi Beach Resort, Sandals awarded Cruise Planners the following top honors:
Top Host Agency – U.S. for Sandals and Beaches Resorts
Top Host Agency – Worldwide for Sandals and Beaches Resorts
Best of the Best for Sandals and Beaches Resorts
"We won't stop until our brand is synonymous with all things travel - resorts, land travel and cruises," said Michelle Fee, CEO and Founder of Cruise Planners. "Being named #1 in the world for Sandals and Beaches Resorts is a phenomenal testament to the dedication our team has put into building partnerships with major all-inclusive resorts, tour operators and destinations, expanding our land training programs and investing in technology tools. This continued investment into our network has led to our travel advisors' continued sales growth in this segment. Sandals has done an incredible job spreading brand awareness worldwide, and when travelers see Sandals, they are encouraged to use a travel advisor and trust Cruise Planners advisors to best plan their trip."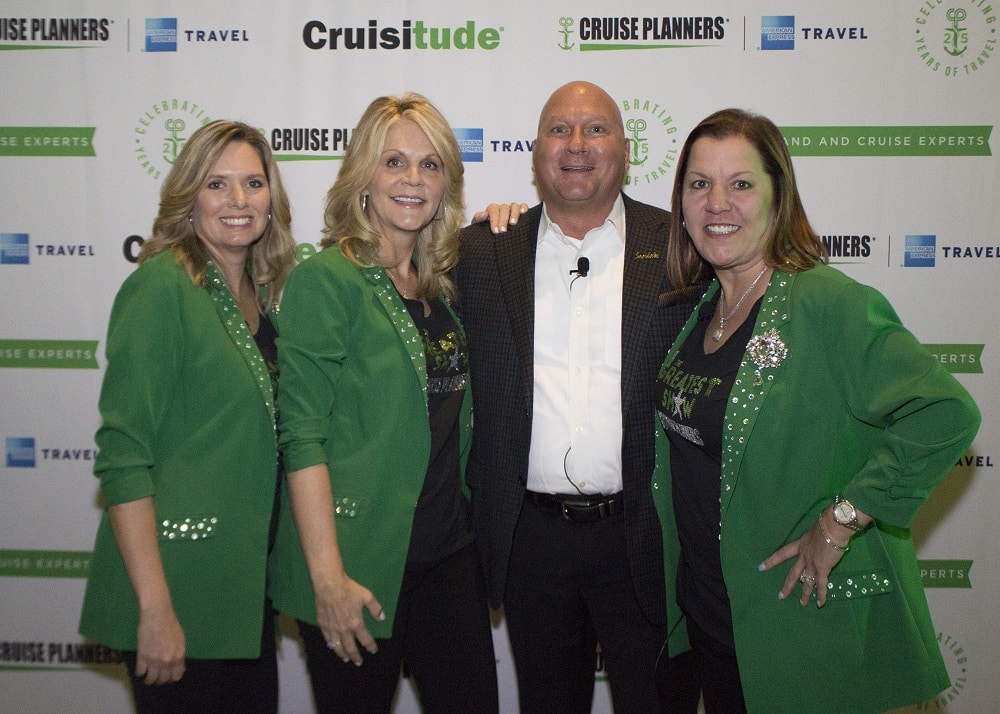 Cruise Planners, the nation's most-highly decorated travel company, has a longstanding partnership with Sandals Resorts, the World's Leading All-Inclusive Company for 23 consecutive years. Cruise Planners travel advisors can become Certified Sandals Specialists at Cruise Planners' annual Convention and local trainings and regularly take part in Sandals and Beaches Resorts FAM trips.
Gary Sadler, Senior Vice President of Sales, Sandals and Beaches Resorts, shared a special message with Cruise Planners which enters its 25th year of business in 2019:
"On behalf of all of us at Sandals and Beaches Resorts, I would like to congratulate you, Cruise Planners, on 25 years of doing business. Twenty-five years in the travel industry is quite some time to be doing business and you guys have done the most amazing job," said Sadler. "You have helped to shape the travel industry and you have helped to make the travel industry better than it was 25 years ago."