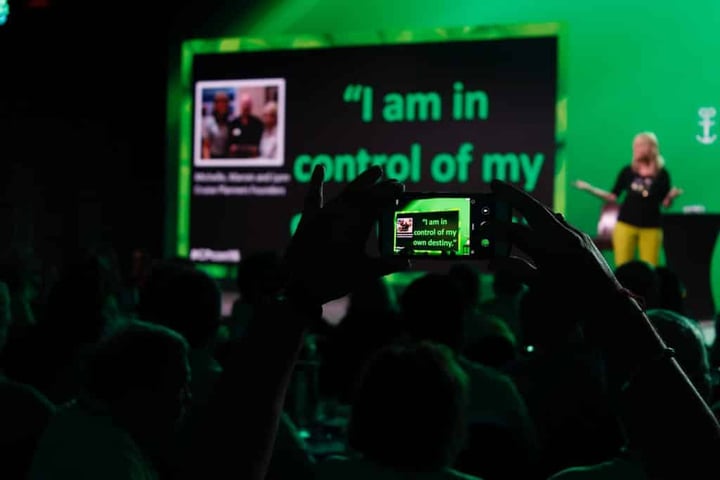 Cruise Planners' Business Development Team acts as the biggest support system for franchise owners. Each team members' main goal is to motivate and assist our travel agency owners in all aspects of small business ownership. Whether cultivating business plans, creating marketing tools or hosting coaching calls, the Business Development Team strives to ensure the success of every franchisee who becomes a travel agency owner.
The Business Development Team's hard work does not go unnoticed by the franchise travel agency owners, as many credit the remarkable team for their travel agency's growth and accomplishments.
"I love the coaching calls," said Debra Kerper, a Carrollton, TX Cruise Planners franchise owner who specializes in accessible special needs travel. "Whether it's a good week or a slow one, the Business Development Team always has sage advice on how to kick my business up a notch."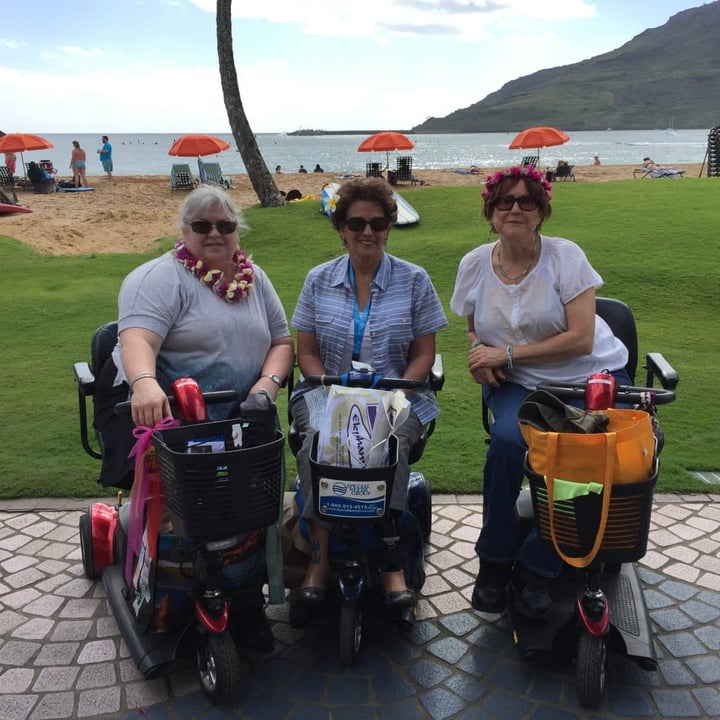 Debra Kerper (middle), Cruise Planners franchise owner based in Carrollton TX, who specializes in accessible travel, vacationing with her clients.
The one-on-one experiences offered by Cruise Planners fosters a sense of family by creating strong relationships between team members and travel agents.
"I have found the Business Development Team to be the most helpful people on the planet," said Carol Furst Matulonis, Cruise Planners travel agency franchise owner, Fort Pierce, Fla. "They have incredible insight and many have been in the travel industry for decades."

Carol Furst Matulonis, Cruise Planners franchise owner based in Fort Pierce, Fla., vacationing at Sandals South Coast in Jamaica.
JOIN US FOR A FREE FRANCHISE OPPORTUNITY WEBINAR
Please join us for an upcoming travel franchise opportunity webinar in which you can learn more about the features and benefits of owning your own Cruise Planners franchise.